Albuquerque, Austin, Portland, and Salt Lake City… oh my!
Welcome to the Vainglory Meetups Report! In this feature, we will detail the upcoming Vainglory community-run meetups and events in the NA region and who is in charge of them. We will then divulge into "community buzz," which will likely lead to more meetups and events taking place in new and developing areas. Hopefully in the future we can include EU in the discussion (but they did have that awesome gathering by FNATIC in London early May). But first, an introduction.

Vainglory meetups are not new to NA: New York, Boston, and San Diego hosted memorable Vainglory meetups in the first year of Vainglory. Other regions such as SEA, EA, India, and CN have since hosted Vainglory Gatherings with large crowds in the hundreds!
This year, North America is seeing more events run by individuals and community organizations in addition to all of the amazing events put on by SEMC and its partners. These meetups and gatherings are about all of us who want to enjoy Vainglory in the company of others, and make Vainglory visible from the ground up. I'm honored to be writing this for all of you and to help spread the word about these events, and inspire many more players to meetup!
---
Upcoming Vainglory Meetups & Gatherings
The summer season began with a bang! In June we had events in Portland (PNW VG), Toronto (GankStars), Seattle (PNW VG), and Hollywood (Hammers)! For the middle of summer, the community has put together one heckuva lineup! The current schedule:
7/12 – (Albuquerque, NM) VAINSDAY by Gamers Anonymous Vainglory League
7/14 – (Littleton, CO) COLORADO HALCYON GATHERING by Vainglory Colorado
7/22-7/23 – (Austin, TX) HALCYON GATHERING IN AUSTIN by Halcyon Elite
7/22 – (San Diego, CA) VAINGLORY SD LAN PARTY (COMIC CON) by UrbanYetiNW
7/28 – (Portland, OR) SHATTER THE GATHERING (PDX VG GATHERING 5) by PNW Vainglory
8/5 – (North Salt Lake, UT) UTAH HALCYON GATHERING by Vainglory Utah
TBA – (Redmond, WA) SEATTLE VAINGLORY GATHERING 4 by PNW Vainglory
TBA – (Charlotte or Raleigh, NC) NORTH CAROLINA MEETUP 2 by South Atlantic VG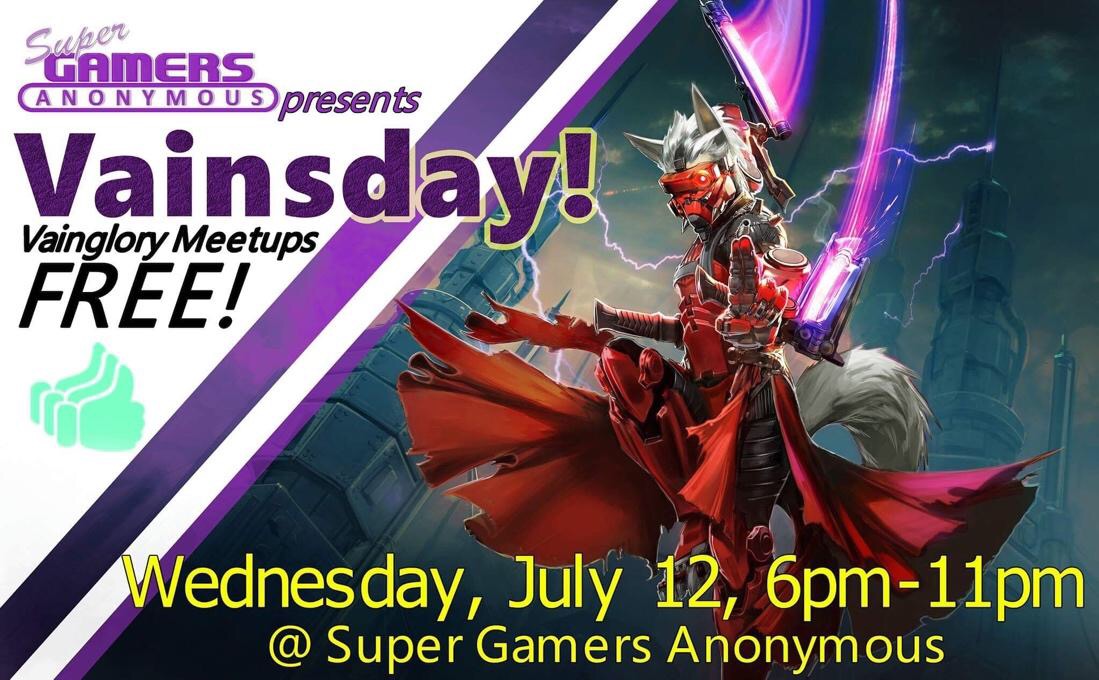 (Albuquerque, NM) Vainsday
!
This event is run by a new group of players in New Mexico who meet up regularly at the iconic Gamers Anonymous game store in Albuquerque. They intend to have regular meetups and share their experience with the game in their Facebook Group, Gamers Anonymous Vainglory League.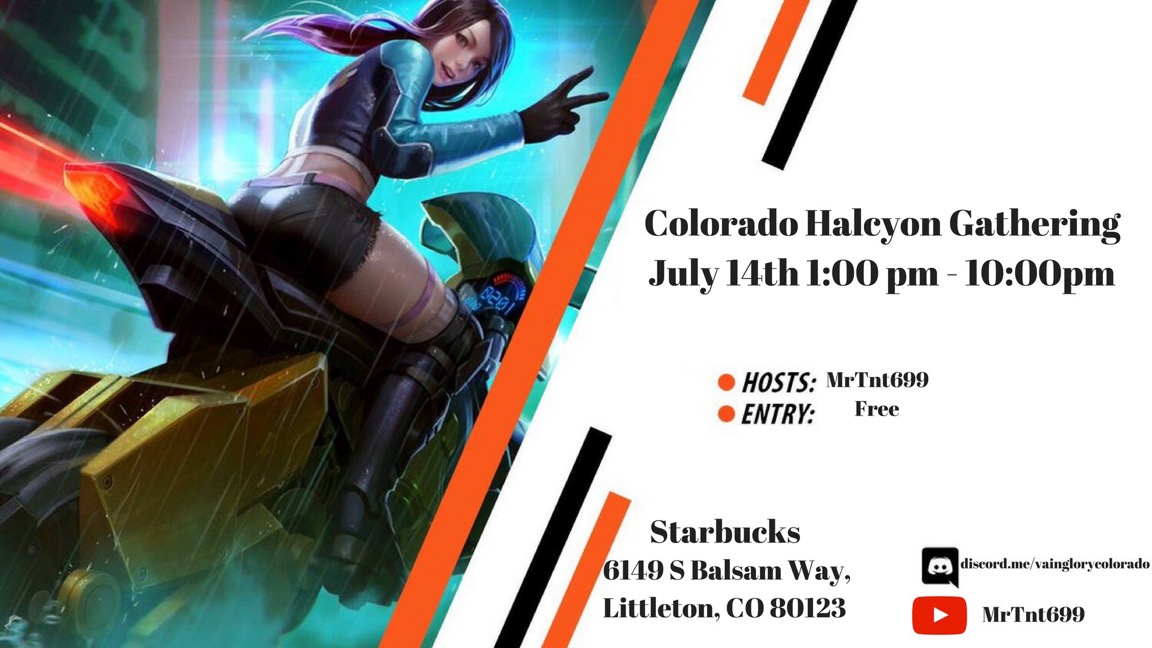 (Littleton, CO) COLORADO HALCYON GATHERING
MrTnt699 has been interested in getting the boulder rolling in Colorado for a Vainglory meetup, and there are quite a few known community members in the state. We have been working together on the Vainglory Colorado server, too, which will reinforce the different scenes we anticipate in Colorado. Full-sized Starbucks locations are excellent for meetups because they usually provide a strong WiFi infrastructure, a clean and safe public location, and are easy to get to! This scene is just getting started, but it will definitely grow strong! We also hear that Ardent streamer Jonobie will be there.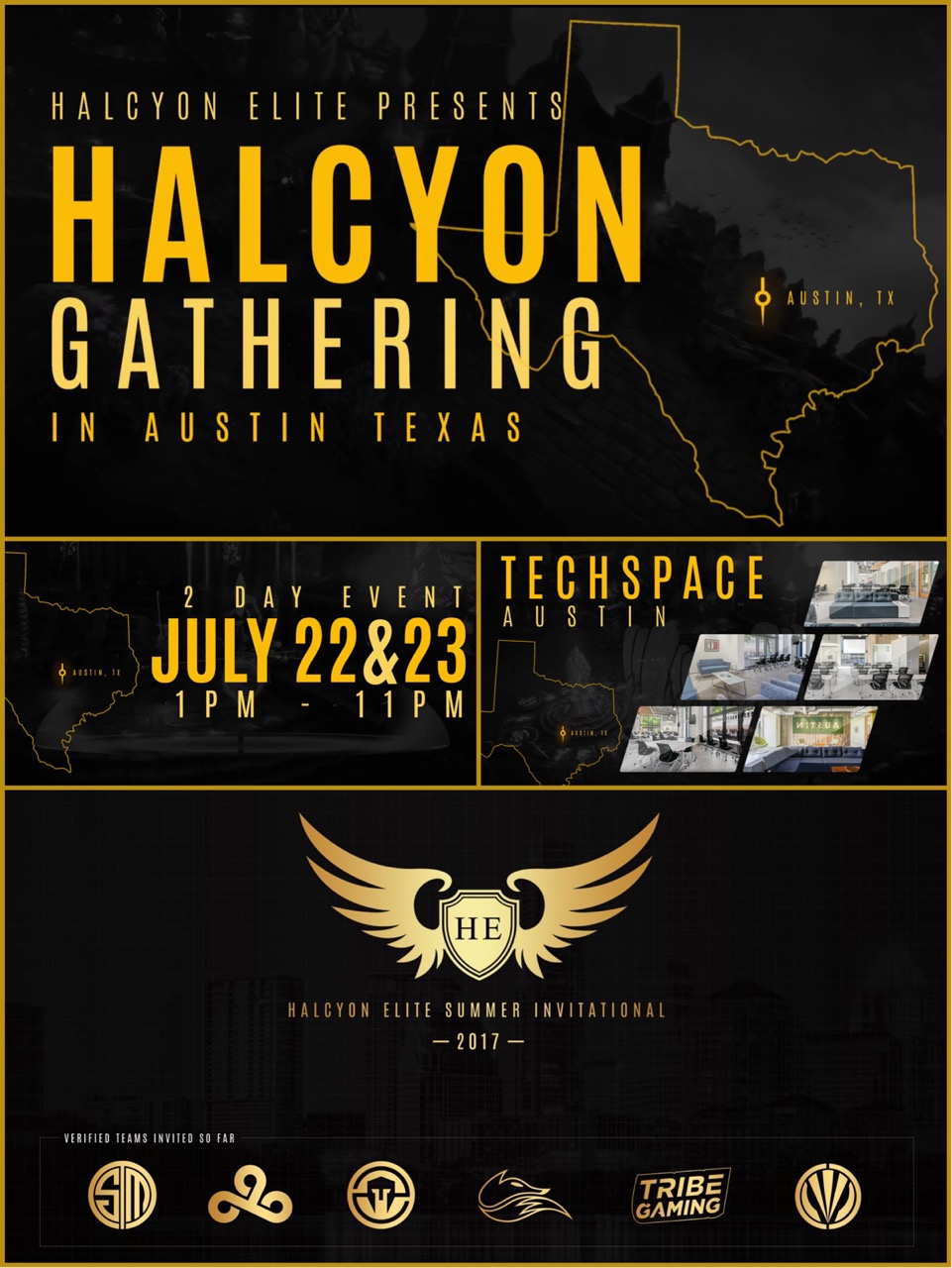 (Austin, TX) HALCYON GATHERING & HALCYON ELITE SUMMER INVITATION 2017
This destination event is hosted by Halcyon Elite, and features an amazing venue, dinner catering, as well as an Invitational Pro Tournament. The Invitational is an online tournament, but it will be shown and casted live from the gathering!
The guest list includes many known community members such as: TDog Clisis (Alternating Current Podcast), Bleeko (Time For Rolling Podcast), Dezey (YouTube, Halcyon Elite, Vision Gaming), PhallofPhariss (Streamer), MakeItShine (Community Graphic Designer), ahhhhshlay, myself, and more! We hear there are casters coming, too. We2Sexy and TimeForRolling are both providing swag for the event.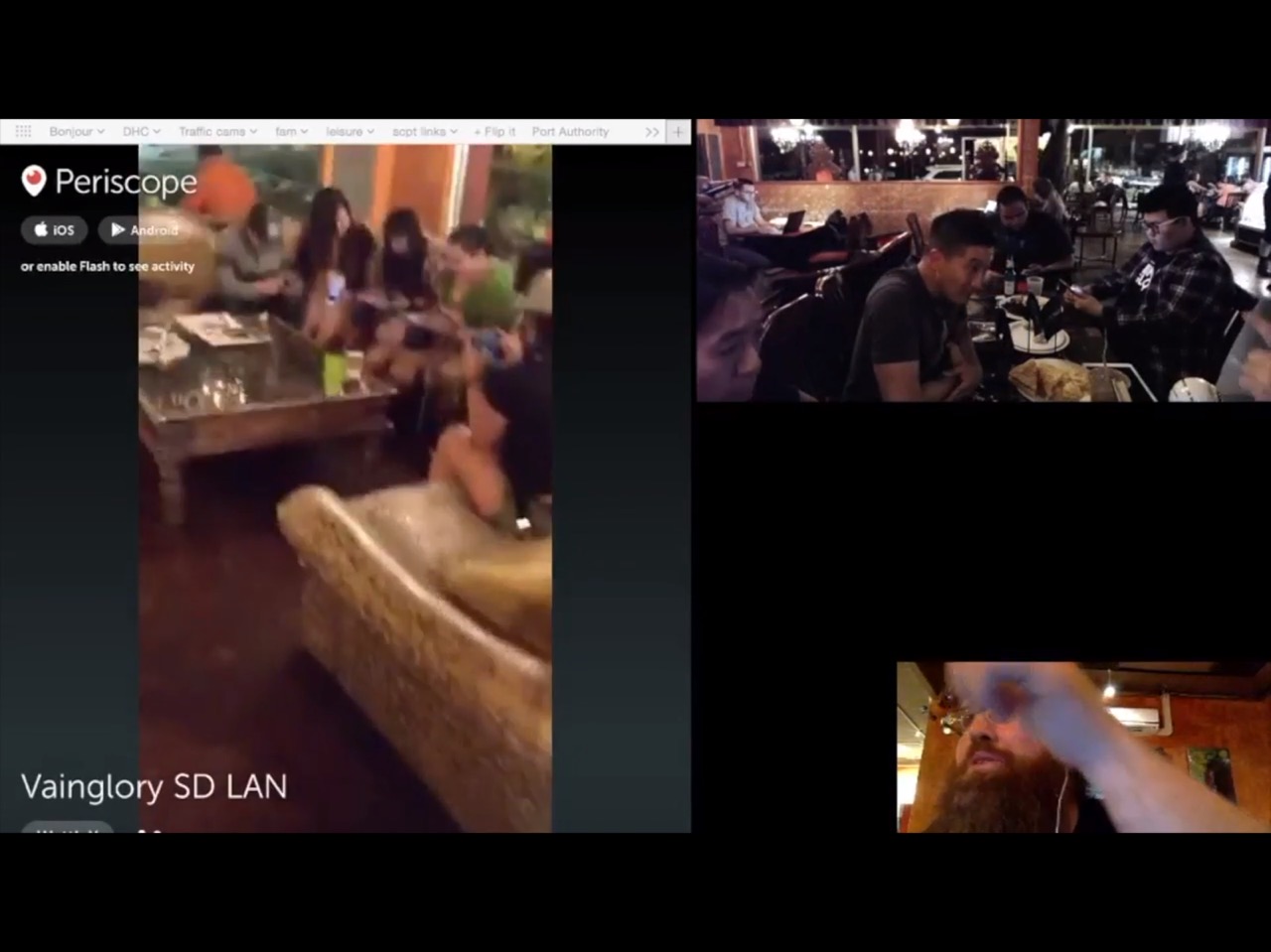 (San Diego, CA) VAINGLORY SD LAN PARTY
You don't need a Comic Con badge to get into this Vainglory LAN Party — everyone is invited! UrbanYetiNW is setting up a Vainglory LAN Party just outside of Comic Con for the third year in a row! The image above is from the first LAN Party in 2015. The details are still coming together, but we know that this event will be very close to Comic Con and will be going late into the night. Check UrbanYetiNW's Twitter for updates. Full announcement soon.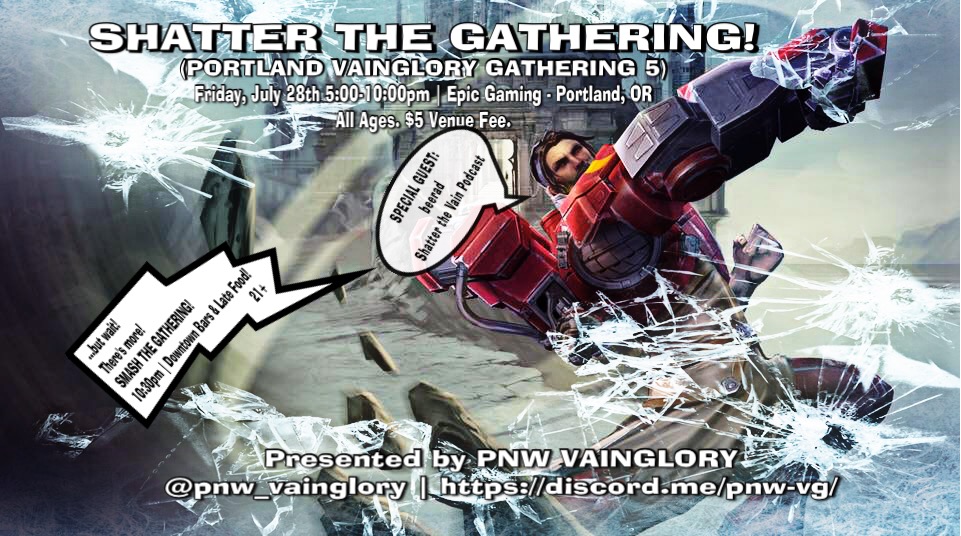 (Portland, OR) SHATTER THE GATHERING: PORTLAND VAINGLORY GATHERING 5 feat. BEERAD
This event is hosted by PNW VG and features special guest beerad from Shatter the Vain Podcast. The gathering is hosted at Epic Gaming, which has become a regular spot for Portland Gatherings because of its reliable internet/wifi, support staff, space, and flexibility.  The main event is for all ages, and there is a $5 venue fee. Arrangements can be made to help those who have trouble with the fee. There will be a 21+ "Smash The Gathering" night on the town at 10:30pm as the group goes to downtown to enjoy the bars and late night food in Portland.  
(North Salt Lake, UT) UTAH HALCYON GATHERING
Vainglory Utah is a group that started on BAND, and still has a presence on BAND. However, they have since evolved under new leadership and are creating a presence on Twitter and Discord. BEAN and Qk5ilver have led the group with open ears and are shaping a very solid community in Utah.
(Redmond, WA) SEATTLE VAINGLORY GATHERING 4
This event will officially be announced soon! PNW VG is currently planning the next Seattle Vainglory Gathering, and it's planned to be in Redmond, WA. The date is not yet set, but the event is aimed at early August.
(Raleigh or Charlotte, NC) NORTH CAROLINA MEETUP
Players from North Carolina are still working out possible venues and cities for the next North Carolina meetup. If you're from North Carolina, feel free to join the discussion on the South Atlantic VG Discord server and help shape the community around you!  
---
COMMUNITY BUZZ
---
So there you have it, local grassroots Vainglory is growing in NA and we hope more and more people will reap the benefits. Follow the organizations above, but do not forget—you can be an active part of the solution, too! Thank you Broken Myth for the privilege of sharing this information with the community from one of my favorite Vainglory resources!
---
UPDATE
By the time this article is published, the "Vainsday" meetup in Albuquerque and the "Colorado Halcyon Gathering" have already happened. The meetups went very well!
At "Vainsday," the matches were great, players were helped by those with more experience, and the event attracted at least four people into downloading and trying Vainglory. Congratulations, New Mexico!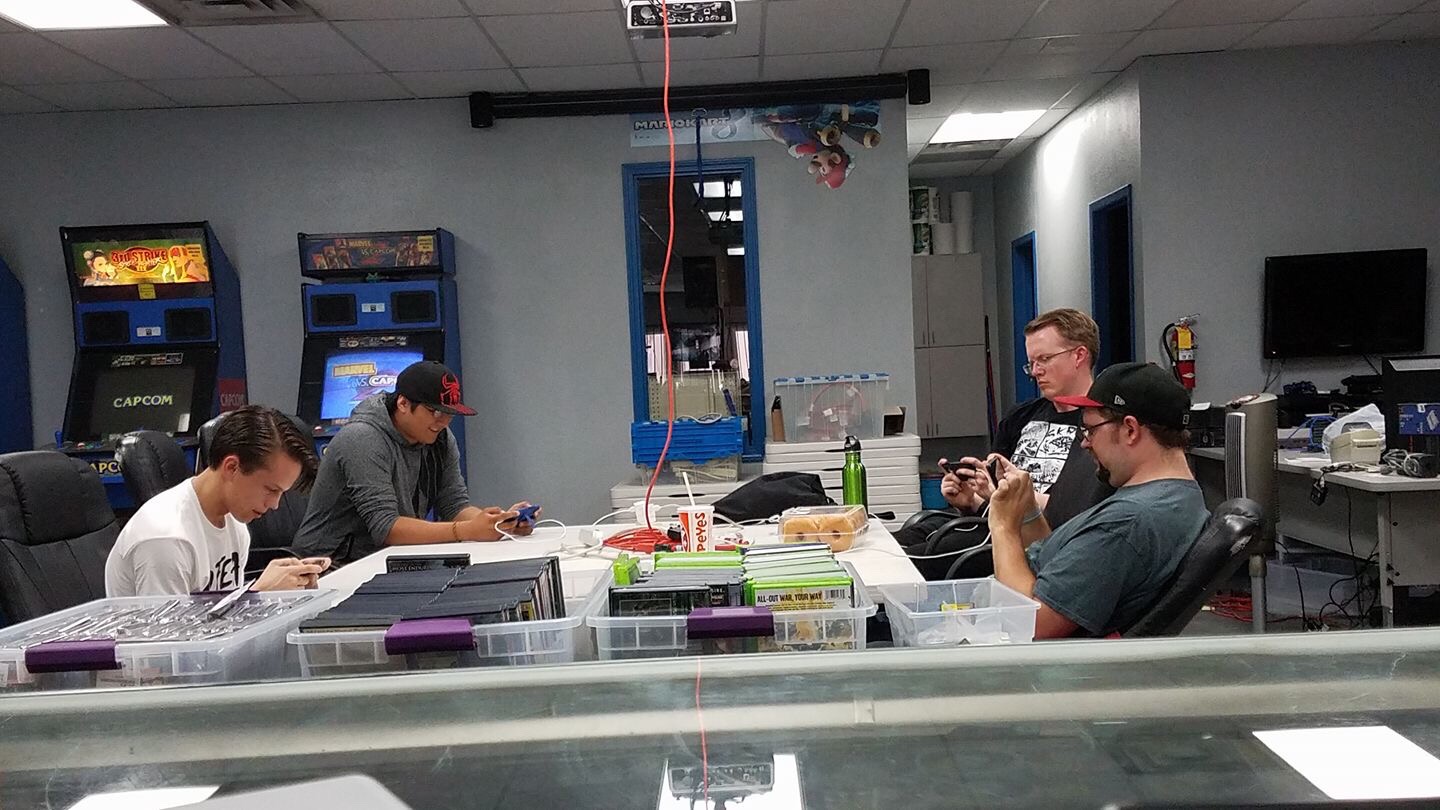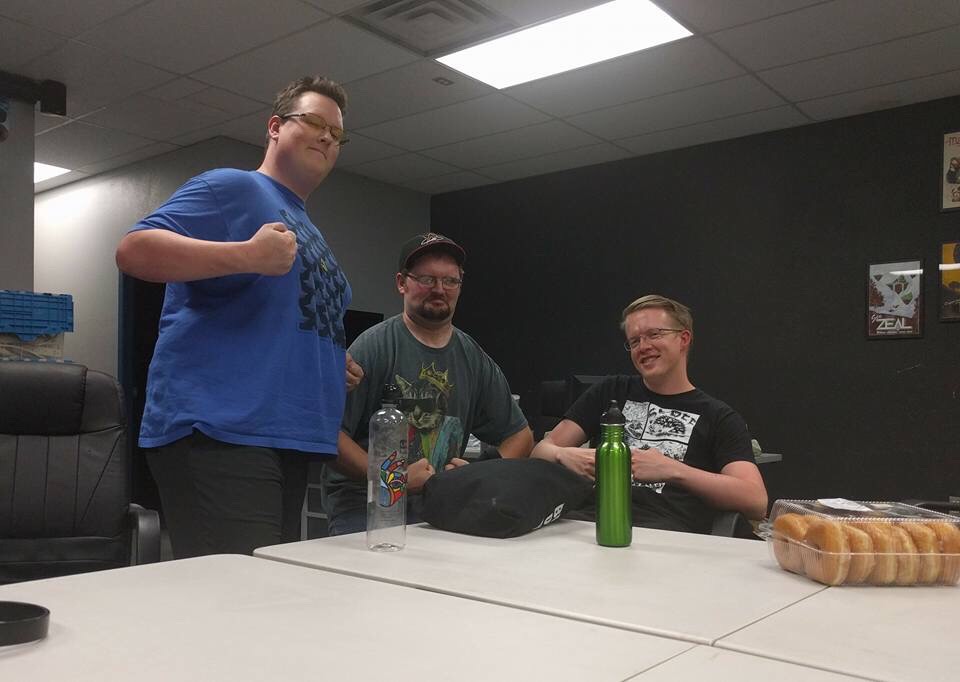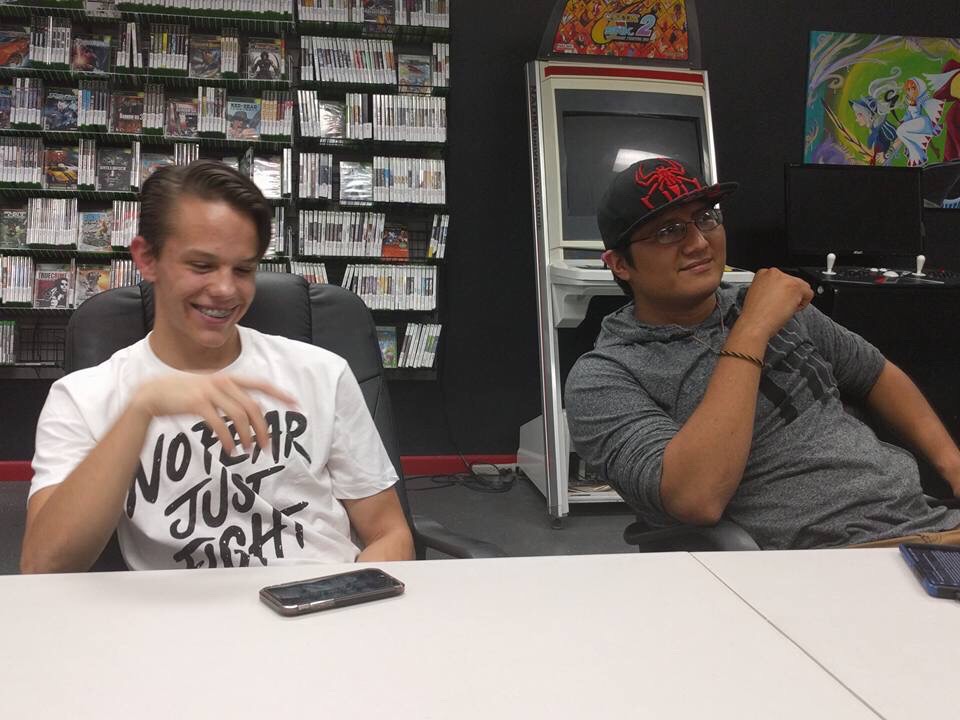 The "Colorado Halcyon Gathering" drew a competitive field of players, including Ardent streamer Jonobie. Snacks were provided by Celsior Esports, and Jonobie donated stickers from a previous event. MrTNT699 also held a 1v1 tournament that saw him make it to the finals. One of the attendees showcased their complete collection of We2Sexy pins. Unfortunately, there are no photos of the attendees, but some of the fun was still documented with photographs and tweets by MrTNT699. Way to go Colorado, keeping it fresh and lively!