This week in Vainglory News, we have Update 3.8 with new hero Inara, five new skins, Halloween hats and ping pack, and an entirely revamped meta, as well as a new esports tournament and our recent favorite community content. Read on to see what you've missed this past week in Vainglory News!
---
Vainglory Update 3.8
Vainglory 3.8 comes just in time for the Halloween season! Put on your thinking caps and buckle up for a brand new meta, complete with Inara, the protector of the forest. The exact release time is currently unknown, but is slated for October 17th with no downtime.
NEW HERO INARA — The jungle is yours for the taking! Inara leaps into Update 3.8 to befriend what lies in the depths of the jungle. Inara plays primarily as a crystal jungler, utilizing her unique interactions with treants. Familiarize yourself with her hero spotlight before kicking off a match.
FIVE NEW SKINS — Update 3.8 has no shortcoming of skins. Liven up the new hero with 'Nightblade' Inara or have a party with 'Rainbow' Glaive. Feeling superstitious? Spook foes with 'Black Cat' Flicker, ding-dong ditch neighbors with 'Trick or Treat' Malene, or conquer the night with 'Headless' Idris.
HALLOWEEN HATS & PING PACK — Adding on to the original set of headwear is the Buccaneer Hat, Pumpkin Hat, and Wicked Hat. The artists have also concocted a new Spooky Friends ping pack, with emotes including a tearful ghost and jolly pumpkin.
ENTIRELY REVAMPED META — Forget those pesky tanks blocking your shots and Slumbering Husk safeguarding the enemy team for eternity! Update 3.8 features the biggest shakeup to the meta that we've ever seen. While the sheer number of changes can be daunting, we recommend that all players hang in there until seeing the full scope of the changes. Due to the complexity of the changes, we'll be covering the details in separate articles as the update approaches and releases.
---
VPL Fantasy All-Stars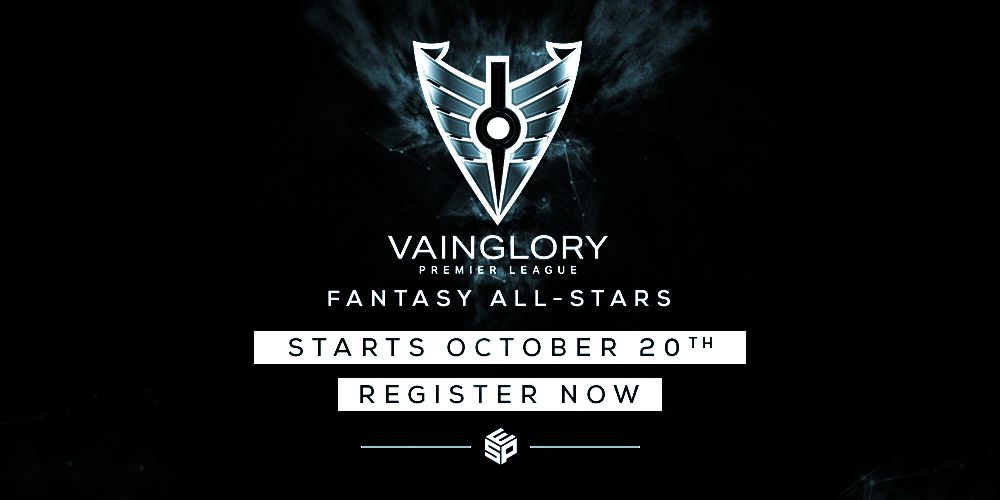 Get ready for the best of the bunch to face off in a new action-packed tournament by ESP Gaming, SEMC's esports facilitator! Starting October 20th, four team captains will select their teammates in a draft format to battle it out on Sovereign's Rise (5V5) for $2,000. Three subsequent weekends will feature the same stakes and rules. Saturdays will organize the bracket through the team drafts, while Sundays will bring the full heat with a Round-robin competition & Top 2 "Best of 3" final. Players who wish to compete must sign up before October 14th, when the application deadlocks.
---
Community Content
This week in community content, we have artwork featuring Inara, 'Trick or Treat' Malene, and Joule. To have your own work featured next week on Broken Myth, submit your content or suggestions to us via email.
Inara in Copic Markers
'Trick or Trick' Malene
Inara Portrait
Joule Portrait
---
Thank you for reading this week's Vainglory News Roundup on Broken Myth. Be sure to come back next week for more news and updates!