This week in Vainglory News, we have the Vainglory Maxbob hero spotlight, the new Clownwalker skin, more unfortunate departures from esports, the Challenger Battles format, SEMC's 2018 roadmap, the Battle Royale Event results, and our recent favorite community content. Read on to see what you've missed in Vainglory News!
---
Vainglory Maxbob Hero Spotlight
Maxbob. The name says it all. Something as simple as a guy named Bob, taken to the max. With abilities like Kick and Punch, and a perk called Run, you'd think he's just a guy punching trees; but let 80956 damage change your mind. Although actual results may not be as devastating, he's definitely no slouch. Being a guy from another dimension and born at the beginning of April, you'd expect nothing less. Oh, and we'll let you figure out if Maxbob is real or fiction.
---
Clownwalker (Rare)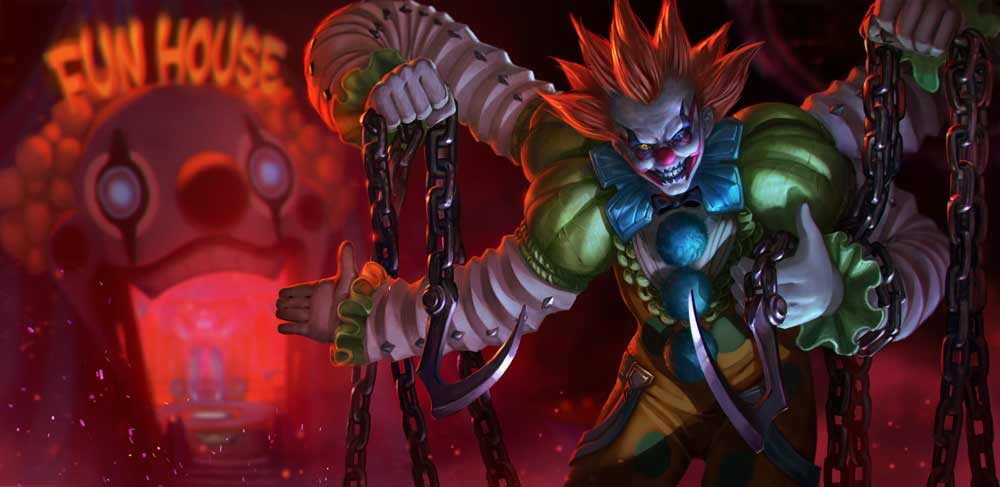 Churnwalker sees his very first skin in the Rare Clownwalker. The skin had earlier been teased and is now official. With an overhauled model—arguably worthy of more than a Rare title—it's definitely worth the purchase in Update 3.2.
---
Esports News
VPL Challenger Series
With the Vainglory Premier League kicking off in about a week, SEMC has announced the VPL Challenger Series for the NA and EU regions.
The Challenger Series presents a 16-team bracket, single-elimination tournament where players compete in the following format:
All series are Best of 3
Each tournament lasts for 3 weeks

Week 1 | Round of 16
Week 2 | Quarterfinals
Week 3 | Semifinals & Finals

Tournaments 1 & 2 | Game wins are worth 1 point

Maximum of 8 points for the Winner

Tournaments 3 & 4 | Game wins are worth 2 points

Maximum of 16 points for the Winner
After Tournament 4 concludes, the top 4 teams (based on points accumulated from all Challenger Series tournaments) will enter an online, single-elimination qualifier to determine which 2 teams move on to the Challenge Battles.
Format as Follows:
All series are Best of 3
Series A – 1st seed plays 4th seed
Series B – 2nd seed plays 3rd seed
Winning team from each series moves on to Challenge Battles
If you wish your team to participate in the Challenger Series, keep in mind that the selection criteria factors in each player's average MMR/Skill tier and the team's/player's past performances.
Esports Departures
Over the past week, some of the biggest names in Vainglory have disbanded their teams. These include Gankstars, SK Gaming, Detonation Gaming and Misfits Gaming. They've all seen great success in Vainglory on International and Regional levels, and will be sorely missed.
---
2018 SEMC Roadmap Discussion
Keeping the community informed, SEMC has released a statement outlining their roadmap for the year 2018. In short, they will focus on key systems, rewards, progression, and quality of life for all players, making sure competitive gameplay continues to stay fresh and innovative with new game content. Some key elements include voice chat, displaying your mastery on each hero, rewards for being less toxic (and better punishment for trolls), and lots more. It'll be exciting to see how these play out over the year, and we can't wait to hear more.
---
Battle Royale BRAWL Event Concluded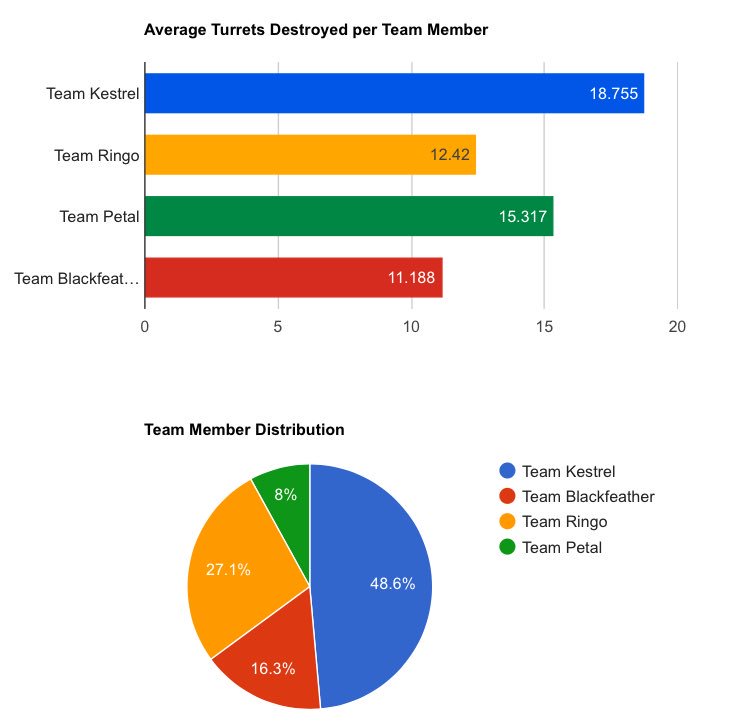 The Battle Royale BRAWL Event has concluded, with Team Kestrel winning by a huge margin with an average of 18.755 turrets killed per team member. Not to take away from Team Kestrel's victory, but it's worth mentioning that Team Petal, with the lowest team member distribution, placed second overall.
---
Community Content
This week in community content, we have our favorite submissions from the recent "Vainglory Guide" contest. To have your own work featured next week on Broken Myth, submit your content or suggestions to us via email.
Skaarf Hero Guide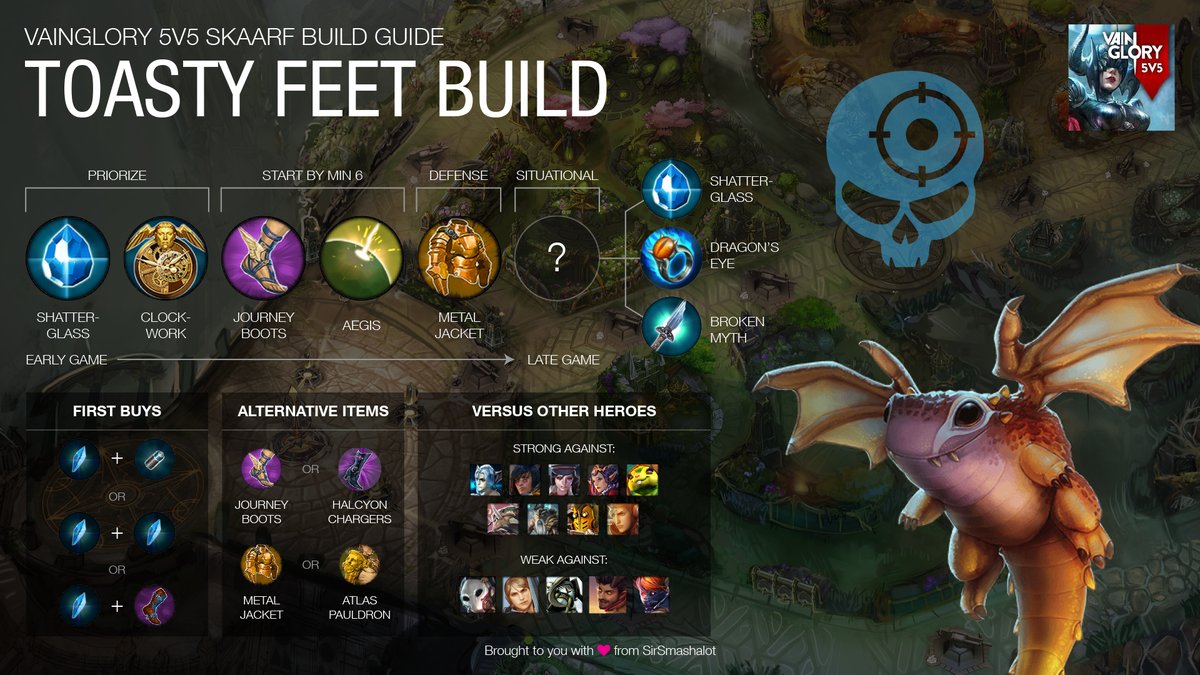 Smash submitted a Skaarf build guide, also mentioning heroes that do and do not play well against Skaarf.
Grace Build Guide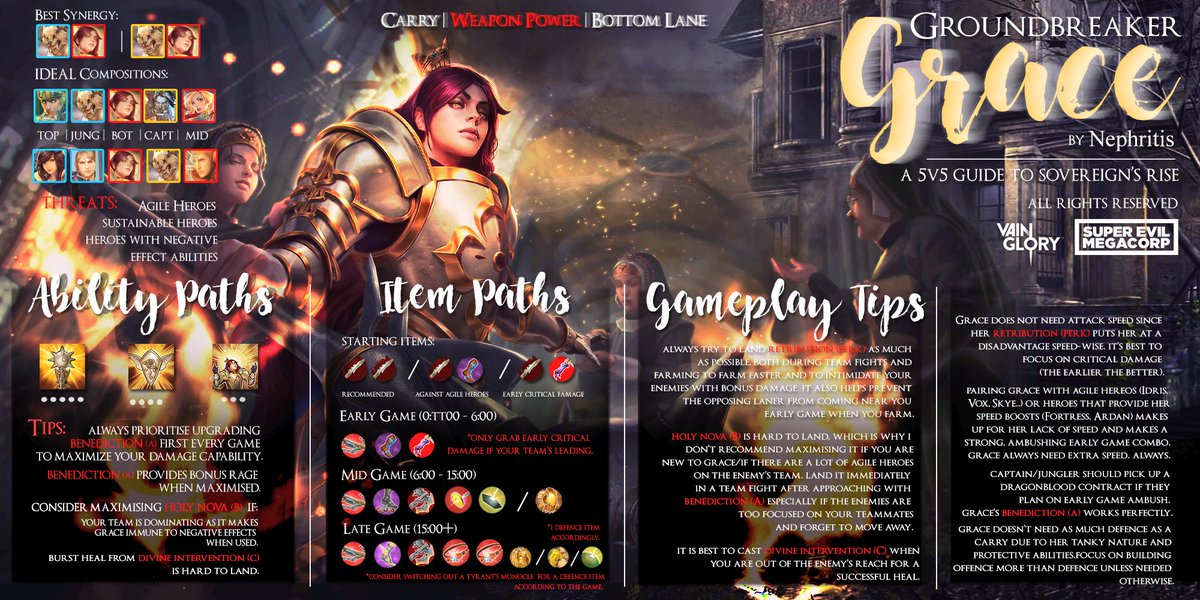 Jade created a build guide for Grace alongside a background to fit the theme.
Tony Build Guide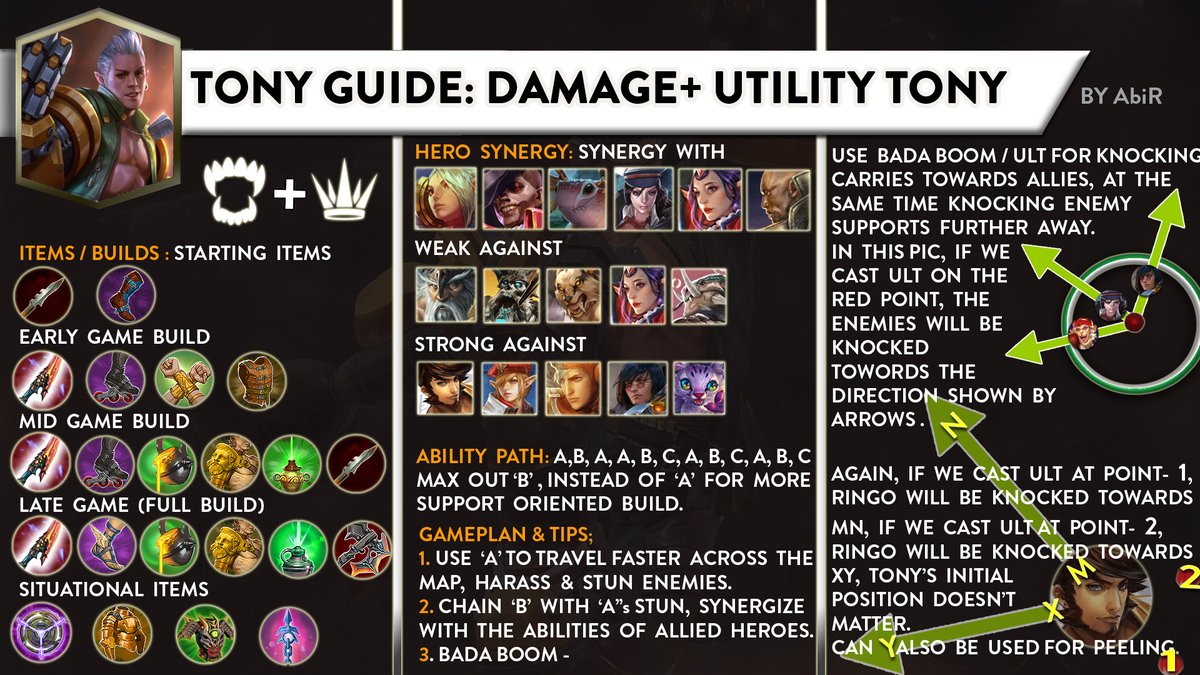 AbiR gave us a Tony build guide with detailed gameplay tips for maximum Bada Boom action.
---
Thank you for reading this week's Vainglory News Roundup on Broken Myth. Be sure to come back next week for more news and updates!
Student, Writer
at
Brokenmyth
Guild - Infamous