This week in Vainglory News, we have Netherknight Lance, Broken Doll Alpha, and another method to unlock Talents.

Legendary Netherknight Lance
Hell yeah! Literally. Jump, roll, stun, root and roll again starting in update 2.5—with fire. Compared to his rare brother from beyond, Legendary Netherknight Lance features an entirely new set of wings, with changes as follows:
Nether Trident engulfed in fire
Obsidian shield featuring the Pinnacle of Awesome design
Combat Roll is now a combat corkscrew flip
Flames fly from his shield during basic attacks and Gythian Wall
Be sure to check out the rest of the Legendary Netherknight Lance model, animation & effect changes, in-game content, and Alternate Fate lore.
Legendary Broken Doll Alpha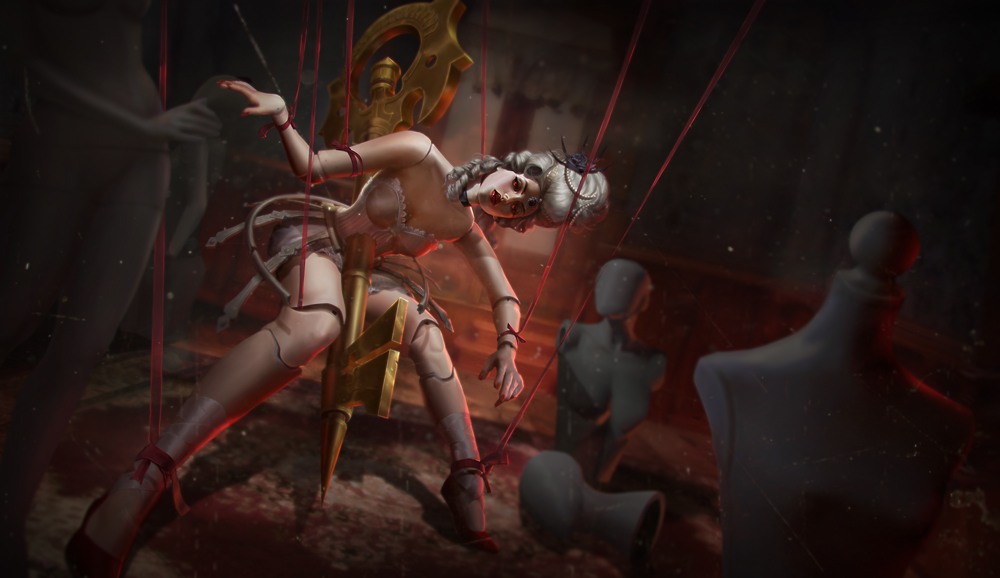 Twirl around as a pretty princess with demonic frights in the complete antique set of Broken Doll Alpha, topped off with her Legendary version. This quite realistic girl shows off her gentle manner with model and effect changes:
The key to Alpha's clockwork heart is also a dangerous weapon
During Termination Protocol, Alpha falls inside a golden clock and explodes in sparks & gears before the key winds her back to life
Deadly clockwork key attacks with beautiful ballet movements
Recall: Red strings attach to her limbs, spin her around and drop her back in base
Don't forget to read up on the other Legendary Broken Doll Alpha model, animation & effect changes, in-game content, and Alternate Fate lore.
Talents Daily Login Rewards
In short, Talents are "collectible hero upgrades that make Vainglory's short BRAWL game modes even more mayhem-filled and fun." To celebrate this major milestone for Vainglory, a special login event will take place. During the first week after Talents arrive, open the Vainglory app each day to claim free rewards! You'll find the daily rewards in the DEALS section of the market starting June 1. Check out the rewards for each day as well as a bonus reveal for Vox's Legendary Talent.
---
Thanks for reading this week's News Roundup, and be sure to tune in next week for more! P.S. On Twitter, we exclusively revealed our favorite Talent coming in update 2.5—and it's a goodie.
Site Lead and Social Media, Broken Myth. Writer, GankStars. Broadcast moderator, Vainglory.