The last day of Worlds 2017 was sure to be packed with a lot of action. Throughout the broadcast, the viewer count far surpassed the previous record achieved at Worlds 2016, reaching over 50,000 viewers on the English streams alone! This was high enough to be ranked as the number four streamed game on Twitch.
First, we were treated to Cloud9 looking to finish the weekend on a high note against Impunity. After this, the long-awaited global unveiling of Vainglory's 5V5 game mode was held — where SEMC's beta testers and top esports teams showed off what had been in the works for over a year. The last part of the event pitted NA vs. EA in the grand finals of the World Championship for the second year in a row.

---
Third Place: Cloud9 vs. Impunity
After a disappointing and emotional semifinal for Cloud9, they looked relaxed and confident coming out for the third place match. Riding this, Cloud9 took game one of the best of five series. In the second game, Impunity looked much better with their jungler deftQ subbed back into the lineup. Even with this boost, Impunity was no match for iLoveJoseph's Koshka, and Cloud9 extended their lead to 2-0. The third game of the series started off much slower than the first two. Cloud9 took a slight advantage early game, but then had to endure two Kraken pushes by Impunity. After weathering the storm, Cloud9 took game three to win the series 3-0. Both of these teams have played exceptionally throughout the course of the entire tournament.
---
Global 5V5 Game Mode Unveiling
The global unveiling of the 5V5 game mode was held in several different parts. The first was a well-thought-out monologue by SEMC's CEO, Kristian Segerstrale (EdTheShred). This was followed by a prerecorded video of CCO Stephen Sherman (CaptainNeato), who stayed back at the Lair in California to continue game productions. One of the major elements he stressed was that the game mode was still in alpha, and much more work is still to be done.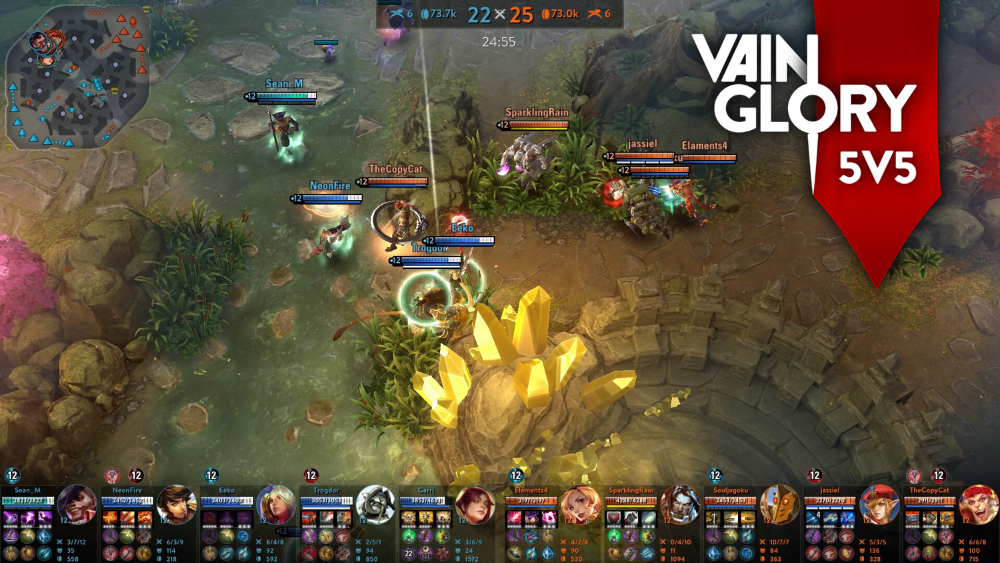 This was followed by the first of three matches to be showcased. The first game featured PBE testers, who helped balance the game mode to where it stands now. Another huge feature of this match was the OP Baptiste that was played by Broken Myth's own director Sean.
After this came the first of two professional player matches. The first was held between Renegades and a mixture of players from ROX Armada and Detonation Gaming. The second match pitted Renegades against TSM — who was joined by SEMC employee and ex-competitive player ShinKaigan. Renegades was able to win both series.
SEMC's art director was live on stage to divulge into some of the creative decisions that were made to provide incredible visuals for Sovereign's Rise that we saw during the matches. There are too many aspects of the new game mode to cover in one article. Keep your eyes open for featured 5V5 content by Broken Myth over the next few weeks!
---
Grand Finals: Tribe Gaming vs. ACE Gaming
After the unveiling of 5v5 had set the bar high, the finals took this and pushed it even higher in an amazing matchup between the wildcard Tribe Gaming and the favorite coming into the tournament, ACE Gaming. For the second time ever in Vainglory's official competitive history, viewers were treated to a best of seven series.
Game 1
As game one kicked off, it seemed that Tribe had maintained much of their momentum from the semifinals and looked very strong. Due to superior rotations by ttigers, Tribe was dominant in team fights. They continued to play with an objective-based playstyle. Tribe was able to claim an uncontested Kraken, which helped them take game one.
Game 2
After losing first blood in the second game, Tribe rallied to again apply immense pressure in the jungle to ACE Gaming. ttigers on Blackfeather scaled well, again allowing Tribe to keep control of the map. Eventually, with the combination of Vox and Lorelai, ACE seemed to have cracked the code — winning two decisive team fights. Realizing the position they were in, Tribe sent MaxGreen on Churnwalker as a distraction to prevent ACE from recalling, while DNZio and ttigers backdoored to continue their series lead 2-0.
Game 3
Game three was a completely different narrative. ACE showed an incredible amount of aggression with two kills by the 1–minute mark, and five by the 3–minute mark. ACE's laner creatioN was incredible on Kestrel, reminiscent of druid at the 2016 World Championship. ACE followed up the early kills by taking a turret within five minutes. Throughout the game, Tribe stole both the Gold Miner and Kraken, but it was not enough to stop ACE from taking game three.
Game 4
At the beginning of the game, Tribe came out resolute — drafting Kestrel away from ACE's creatioN. Tribe was again able to apply early pressure to ACE, and maintained this pressure on the way to taking Kraken; pushing into the base of ACE and destroying the Vain crystal. This win by Tribe took the series to match point with a score of 3-1.
Game 5
In the draft phase of game five, ACE pulled out a signature EA pick of CP Ardan. Tribe took advantage of this and again applied immense pressure to ACE early game. They were able to take a turret by the 5–minute mark and held an 8,000 gold lead by 12 minutes. ACE was unable to recover from the beating they took early game as Tribe claimed the title of the best Vainglory team in the world!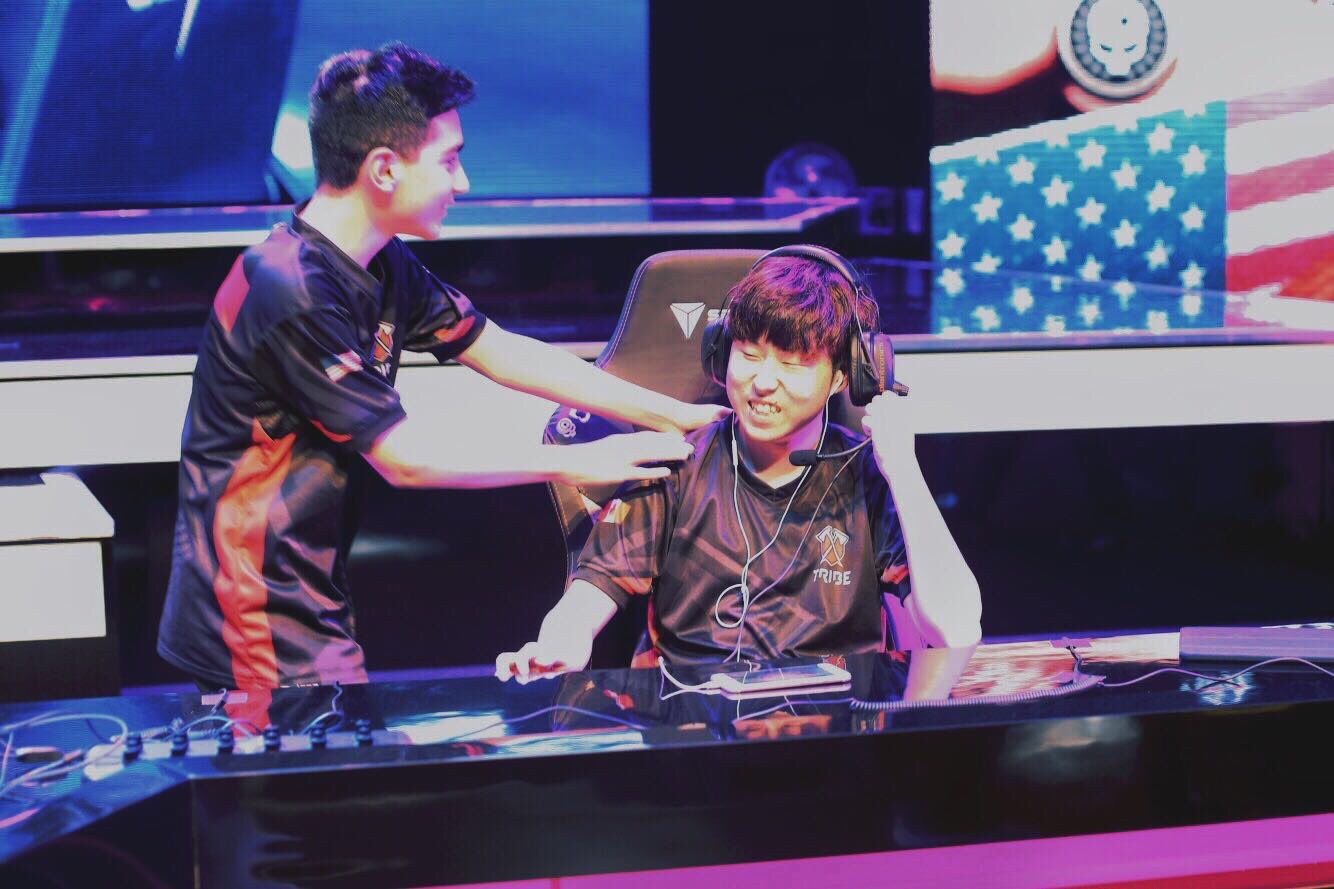 While ACE attempted to combat Tribe's playstyle, Tribe was just too dominant with their infamous "live buff." The argument could be made that each of Tribe's three players (MaxGreen, ttigers, and DNZio) are the best players in the world at each of their respective positions. This tournament was an incredible showing by Tribe Gaming and they will continue to perform in the future.
---
Worlds 2017 Hero Stats
A full breakdown of statistics was kept for the tournament. Check out the full spreadsheet for exclusive stats organized by group, region, event day, and more! The stat leaders for the tournament are as follows:
Pick/Ban Rate: Churnwalker and Lyra (92.73%)
Picks: Ardan (38)
Bans: Churnwalker (31)
Win Percentage (min 5 games played): Grace (66.67%)

Through the weekend, there were only 7 heroes not picked: Flicker, Grumpjaw, Idris, Joule, Ringo, SAW, and Skaarf. Of these heroes, SAW received one ban. Varya was not included due to the tournament being played on Update 2.10 — before her release.
---
Worlds 2017 held ups and downs for many of the competitors. All of them played at a very high level and showcased the best that there is in competitive Vainglory. Now that the competitive year is over in Vainglory, teams will be able to focus on learning 5V5 for the upcoming year of Vainglory Esports in 2018! Keep checking back on Broken Myth for more content, including full 5V5 coverage.
EDITOR'S NOTE: Cover photo belongs to Tribe Gaming, c/o Cheryl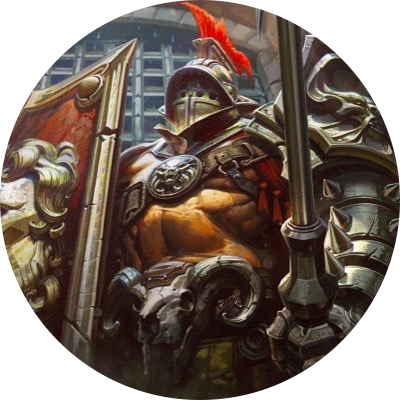 Part-time Student Writer
Purdue University
POA Gold
Twitter- @BTK1334
Co-Founder OP eSports- @OPeSportsVG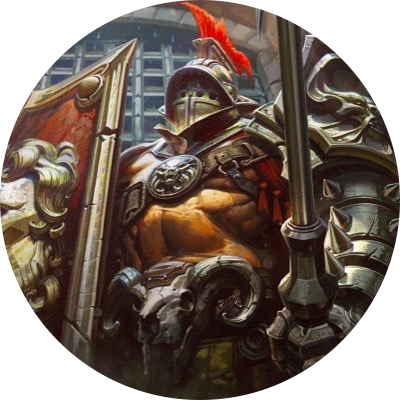 Latest posts by btkline1334 (see all)