Week two provided some surprises to Vainglory8. Reza saw action for the first time, by Tempo Storm, and received his first win by Cloud9's iLoveJoseph. Several teams continued to fall further behind in the standings. We also saw Nova's captain Starboi step down, with Eeko taking his place. This limits their chances to earn the last NA spot at Worlds. Week two faced very stark differences between day one and day two. Catch up on the most recent week of Vainglory8 below!

Day 1
The first day of week two resulted in each series being swept 2-0. They were won by Nova eSports, Rogue, Tribe Gaming, and last week's champion—Cloud9. In the offline series of the day, Tribe Gaming returned to the level they played at during the Summer Unified Championship. This was a relief after falling to TSM in the first round of week 1. Nova was also able to bounce back after a disappointing loss to Rogue in week 1.
Day 2
The first series of the day pitted Nova eSports against Rogue. After Nova took the first game, Rogue came back to conquer the next two games, winning the series. The second semifinal delivered a quick first game win for Cloud9, but Tribe followed up by tying the series 1-1. The last game was dominated by Cloud9 as they continued their win streak. In the third place series, Tribe defeated Nova 2-1. In the week 2 finals, Rogue put up a solid fight, winning game two of the series. However, they ultimately lost to Cloud9 who claimed their second straight victory of this split.
Series of the Week: Rogue Vs. Nova Esports (Semifinal)
The series of the week comes from our first semifinal matchup. With Nova playing without their normal captain they were able to take game one of the series. In games two and three, Rogue was able to pull off victories. The third game came with a unique performance by Hami, playing an outstanding Joule. Rogue has shown improved play from last season after missing out on the Unified Live Championship.
Picks and Bans
This week saw the first ever Reza gameplay in Vainglory8. He was played twice, going 1-1 in those matches. This week in the bans category, Catherine and Krul led the way with 11 and 10 bans, respectively. Reim has started to move beyond just a situational pick—he received 5 picks, winning 4 of those games. He also amassed 5 bans over the weekend. Grace continued to have a high pick/ban rate of just over 75%. However, being played 7 times, she was only able to win two games. The leaders for the season are: Catherine with 20 bans, Lance being picked 15 times, and Reim with the best win percentage of 78%.
---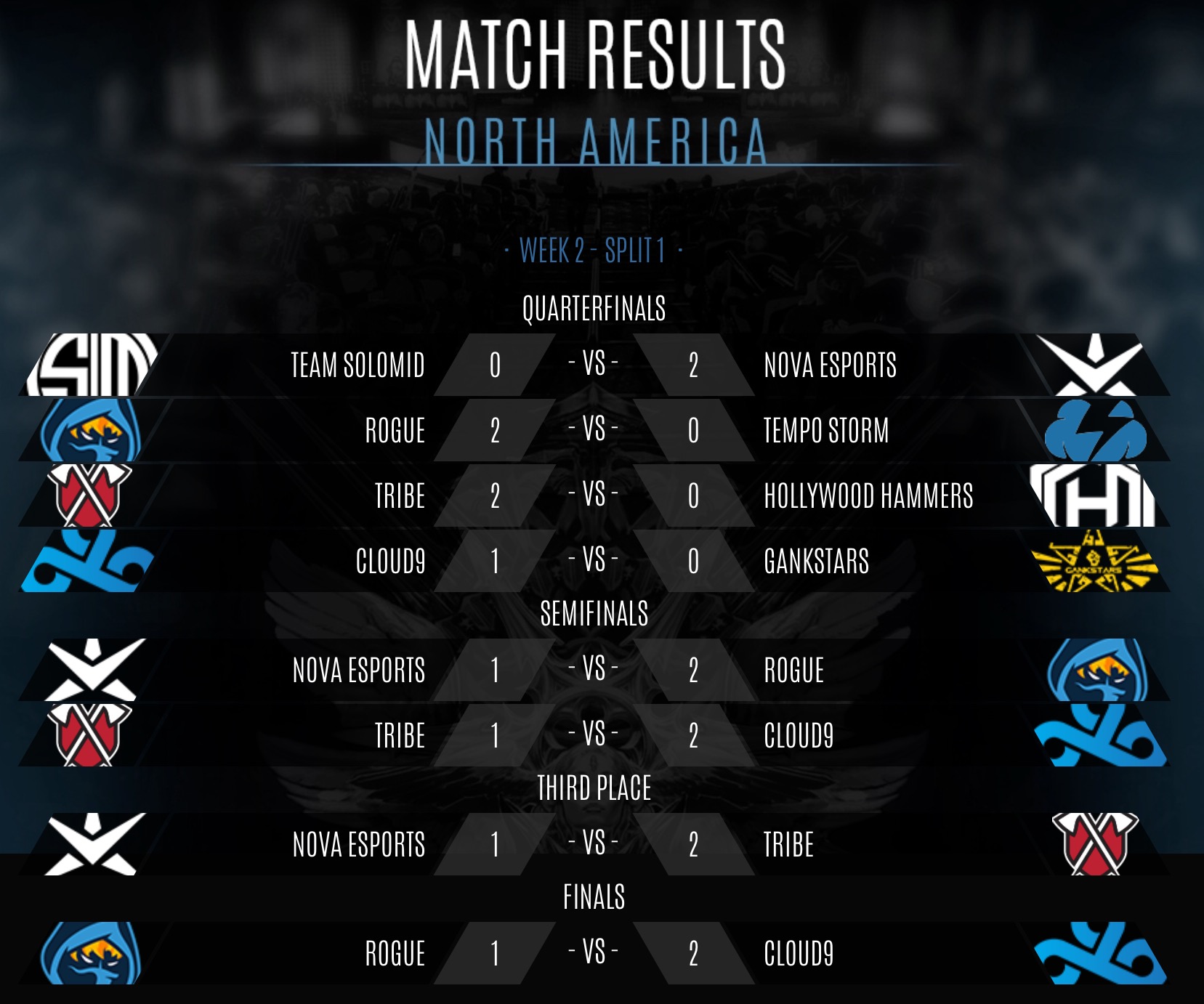 Next week we will see if Cloud9 can extend their streak to three weeks. Be sure to catch the action on Vainglory's Stream this weekend! Week 3 for North America kicks off on Saturday at 2PM PDT (5PM EDT) with GankStars taking on TSM. Can either GankStars or Tempo Storm win a match to place them on the scoreboard? Will we see TSM rallying after a first day loss this week?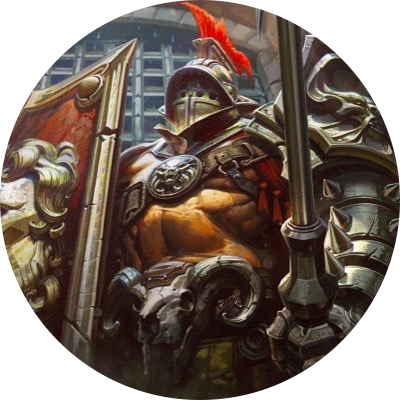 Part-time Student Writer
Purdue University
POA Gold
Twitter- @BTK1334
Co-Founder OP eSports- @OPeSportsVG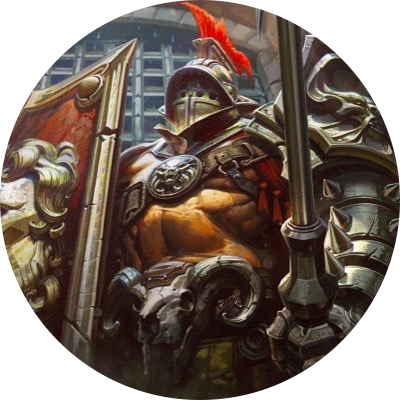 Latest posts by btkline1334 (see all)