Week two of the Vainglory Premier League was full of action across both regions. The teams are still on 3.1 as players get ready to make the switch to 3.2. All eyes are on the new hero Malene, which will most likely see high ban rates, while teams find where she fits into the meta. A lot of changes happened this update, which is bound to affect competitive play. Most matches were action-packed with teams finishing the games quickly. We saw a few games being finished within 13 minutes, and the longest game in NA was only around 22 minutes. The snowball turns into an avalanche fast in the current 5V5 scene. It will be interesting to see how that will change as teams spend more and more time on the Rise. Let's take a look at the current power rankings for NA after week two of competitive play.
---
1 — TSM (3-0)
TSM came into this weekend with only one match to focus on. Being a top team, the young players at TSM definitely have a target on their back from other teams. They are the team to beat starting out, so it's important that they take every game seriously. They were up against Nova Esports, who was without starting jungler LoneDelphi. Coming into this weekend, coach FlashX sent out a pretty interesting tweet about his team.
When FlashX is saying it's time to take a look at what EU is doing, then you know it's serious. TastyBacon and Flash have been praising EU's play style and their overall aggressive games. TSM definitely worked on their macro play over the week and come out on top with a convincing win over Nova to stay top dogs.
2 — Tribe Gaming (3-0)
Tribe had a slow start to the VPL preseason with only one matchup against Hammers in week one. Week two seemed to be a little more of a challenge, as they found themselves scheduled to face Vision and Rogue. Tribe has been scrimming against ACE from the EA region and seemed to learn a lot from them.
Take a simple look at VGPRO during the week and you will find yourself some interesting private matches taking place. It seemed that Tribe found some useful macro strategies and draft styles from EA that they put an NA twist on during week two. Specifically pointing to MaxGreen, who played a tanky top lane Grace with Stormcrown and Shatterglass to play as a second support hero. It worked well and other teams are already adapting it. Tribe won both matchups and will stay at second place in this week's power ranking.
3 — Slimy Salamanders (3-0)
Slimy had a huge weekend and proved to a lot of people that they need to be taken seriously. They came into the second weekend at the fifth spot behind Nova and Rogue. Against Rogue, they picked up a big win, in which they ran the same exact composition that Tribe ran the game before them. They had another match of the week type game against Tilt Rehab where they lost in kills but managed to destroy the only thing that matters — the Vain crystal. Slimy seems to be winning when it matters most and are probably happy to have sneaked away after two weeks at 3-0. Their performance moves them up two spots from week one, putting them in the top three.
4 — Rogue (1-2)
Rogue surprised me during week one by picking up a great win against Nova. eVoL looked good and the team played well around him. Rogue came into week two with eyes set on Slimy and Tribe. They had a lot to prepare for, and it was going to be a much more challenging week for the team. They struggled against Slimy on Saturday and couldn't bounce back to defeat a tough Tribe team on Sunday. eVoL was pretty disappointed in his play as a mid laner. He did look uncomfortable in the mid lane position as he is making a transition from captain. It probably is not an easy move, but eVoL is a very talented player who will adjust over time. Rogue drops one spot to number four.
5 — Nova Esports (1-2)
With only one matchup during week two, Nova came in against the giants that are TSM. They really needed a strong draft to stand a chance at winning. Being already at a disadvantage without jungler LoneDelphi, Nova was going to have to ride the backs of either StartingAllOver or Truth. Unfortunately, their draft was a little unconventional than a standard draft with SAO on crystal Lyra. I'm sure Starting is good with Lyra, but when you are up against the best, you need to play your best. They fall to TSM and move to the fifth position, down one from the week before.
6 — Vision (1-2)
Vision Gaming finds themselves with their first victory after week two. They were able to take down Hammers on Sunday to avoid last place. Vision is a team that has some promise behind players PvPWarrior and LightningT. They also have the potential to fight for a top five position once the team starts forming some synergy. While their win over Hammers gives them the sixth position, we will have to see how they perform against Tilt Rehab, who sits right behind them at 0-3.
7 — Tilt Rehab (0-3)
A team that has been oh so close to victory came up short in their week two matchup. Only having one game against the hot Slimy Salamanders on Sunday, Tilt was able to do some film and observe Slimy play on Saturday. Even with this on their side, Tilt fell after a late game team fight that ended in the favor of Iraqi on a terrifying crystal Samuel. They won the game in kills, but couldn't quite finish the important objectives. Tilt is still a team on people's radars that can easily jump up to spot three or four by the end of the preseason. They drop a spot down to seventh.
8 — Hammers (0-3)
Hammers will continue to look for their first win after losing a tough matchup against Vision. If Hammers was going to take anyone down, this was probably their best chance. The team is still new together, and this preseason will be a great time for them to figure out what works. Not much changes as they stay at the bottom of the rankings.
---
Week three will give us some notable matchups and possible upsets. We'll see Slimy have a bigger challenge on Sunday when they face TSM. Tilt Rehab will have a tough matchup against Tribe and will be looking to avoid a 0-4 position. We won't see TSM and Tribe face-off yet, so it seems that they will be staying at the first and second spot, respectively, unless an upset occurs. All NA action starts Saturday, April 28th at 12PM PDT on the official Twitch channel!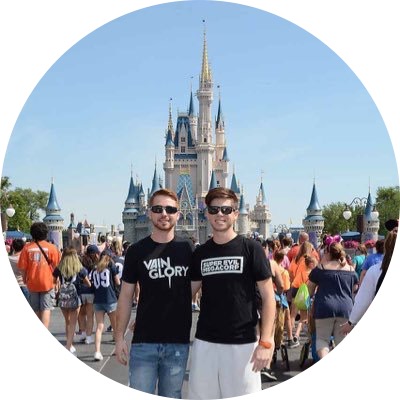 Host of the Time For Rolling Esports Podcast. Graduate student. Tier 6 and proud.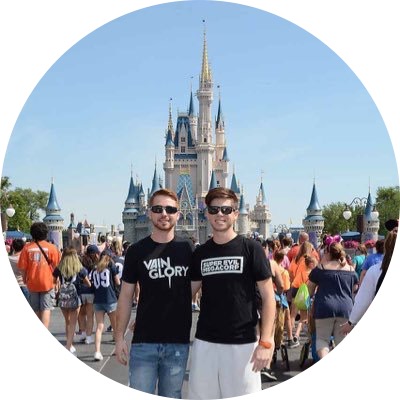 Latest posts by Endless55 (see all)