As the VPL Summer Open creeps closer to crowning a champion, this weekend's quarterfinals provided the most action-packed and competitive matches that we have seen to date. There was one forfeit this weekend, with Jenners, formerly known as Kardashians in VIS, giving away their series against Vision Gaming. This granted Vision a free pass to move on to the semifinals next weekend.
---
Day 1
The first series of the weekend saw Vegetable Juice come out strong, going up 8-1 in kills against Nova. Despite having this early kill lead, they were only able to amass a 1,000 gold lead. After falling behind early on, Nova allowed their composition to scale into the late game. The turning point in the game came when Nova secured Ghostwing at 9:45. From here, Nova took control of the match, steadily pushing Vegetable Juice back into their base, on the way to taking game one in 18:45. Game two started much differently, with Nova aggressively pushing into Vegetable Juice's top jungle while defending a 3V5 fight in the bottom lane. Through the match, Vegetable Juice rotated well as a team, but was rarely able to capitalize on these rotations. Nova took all three Tier 1 turrets from Vegetable Juice, providing them with a lot of map control. Vegetable Juice captured Ghostwing at the 13-minute mark, but it wasn't enough. Nova went to on to win the team fight, finish the game  in 16½ minutes, and take the series 2-0.
Day 2
Before Sunday's matches even kicked off, Munchables and Tasty Bacon brought us the news of the week: Chuck would be playing under Tribe Gaming's belt. This move made the already dominant Tribe roster even stronger moving forward.
In the first match-up on Sunday, Hammers faced off against Team Feroxx. Game one started slow, then picked up speed with each team taking the lead multiple times throughout the match. Feroxx took the first lead of the game, taking down two bottom lane turrets. However, while in the process of doing this, they surrendered Ghostwing to Hammers. Moving into the mid-game, Hammers performed very well in team fights, successfully focusing and taking down members of Feroxx quickly. Hammers captured Blackclaw and split pushed, putting pressure on the middle and top lanes. At the end of this push, Hammers faltered, giving over the ace to Feroxx. Feroxx executed well in the late game, taking one of the most exciting matches we have seen this season in 21 minutes. Game two kicked off with another slow start and a few back and forth trades between the teams. Feroxx captured Ghostwing at 11 minutes and successfully pushed down the middle lane. Feroxx had complete control of game two, taking Blackclaw, which they utilized to crack the base of Hammers. Feroxx showed great poise and patience, finishing the game when they were outnumbered after the Blackclaw push. Feroxx took the series 2-0, on the back of newcomer RockBomber and his outstanding play on Rona.
Tribe, although neglecting to pick Ozo in all 5 opportunities during draft, picked up a strong composition to take on Rampage Gods. Game one started slow, with Tribe operating methodically, on their way to taking Ghostwing at 6½ minutes. Shortly after this, Rampage Gods attempted to collapse on Chuck in the middle lane. Tribe took the opportunity to counter-engage before taking a second Ghostwing at 10 minutes. This allowed Tribe to take Blackclaw at 13:15, then push down the middle lane to take game one. Tribe appeared calm and collected in this match, showing how strong their roster is. Game two got off to a different start with Rampage Gods taking first blood. Tribe was able to answer with a kill of their own. From here, the game settled down as we have seen so often in North America during the Summer Open. Tribe secured an early Ghostwing, then used her buff to help rack up several kills against Rampage Gods. By the 10-minute mark of the game, Rampage Gods' WEAL had given up and sat between Tribe's Tier 2 & 3 turrets in the top lane. This allowed Tribe to finish the game in an incredibly fast 11:52, taking the series without a hinge, to move on to the semifinals.  
---
This weekend provided several action-packed series! The trend of 2-0 victories continued through the quarterfinal round, but several of the games ended in much closer fashion. Next week, the top four teams in NA will face off in the semifinals, with Nova taking on Vision Gaming and Tribe squaring off with Team Feroxx. Week 5 (semifinals) action for NA begins at 12:10PM PDT on Saturday, September 1st. Catch the stream live on Vainglory's official Twitch channel! If you were unable to watch any of the matches from this past weekend, check out the VOD's.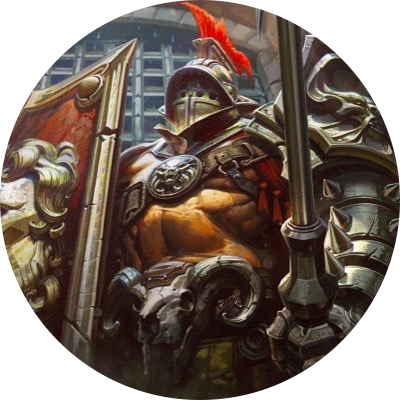 Part-time Student Writer
Purdue University
POA Gold
Twitter- @BTK1334
Co-Founder OP eSports- @OPeSportsVG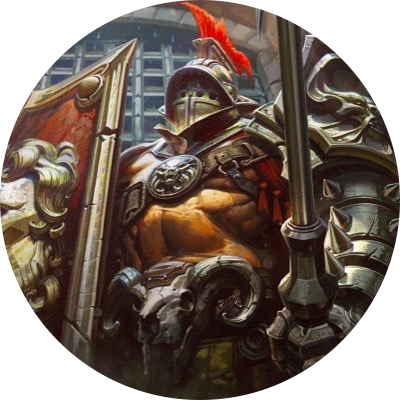 Latest posts by btkline1334 (see all)