If quarantine has you down, prepare for your boredom to be cured. Former developers from Super Evil Megacorp have started a new mobile gaming studio called Bazooka Tango. With help from existing resources, they have announced their first title: Vainglory All Stars. The brawl-type game is set in the Vainglory universe. What prompted this venture, and how will it break into the massive mobile market?
---
Among all the technological innovations that sprouted up over the past century, nothing took the world by storm like smartphones. CNBC noted that, in its entirety, the global mobile market is valued at $355 billion, with six billion devices in circulation. As impressive as these numbers may be, the mobile market is far from reaching its highest point. Instead, it is expected to grow even bigger, thanks to the ballooning popularity of esports and mobile gaming.
The booming esports industry, which has successfully cemented itself in popular culture and has gained the interest of global investors, media outlets, brands and consumers, is expected to generate close to $1.8 billion in revenue by 2022. This influx of sponsors and spectators has allowed gaming competitions to offer substantial prize money and many other rewards which could encourage greater participation. Due to its effectiveness, the same strategy is also being employed by online casinos to attract more players. Gala Spins shows how online gaming companies offer weekly cash prizes for gamers as an incentive to keep playing. These offers contribute to the fact that the online casino market is expected to be worth more than $60 billion by the end of this year.
Recent trends highlighted by Business Insider show that the gaming industry would most likely be powered by mobile in the future. This is to reduce the barriers of entry, allowing and enticing even more gamers and fans to get involved. Additionally, mobile gaming segments are anticipated to make up 45% of the total global games market this year. Because of this, it's no surprise that Bazooka Tango raised a whopping $2.5 million for their studio.
In an interview with Games Beat, Bo Daly, the previous CEO of Super Evil Megacorp, shared that the reason why he started Bazooka Tango with Stephan Sherman, a creative visionary behind Vainglory, is because the mobile market is slowly changing in such a way that is more conducive for mobile games. He further explained that this change provides them with an opportunity to be a lot more scientific about the way they create games and allows them to embrace how dynamic the market is. Daly also talked about the new studio's aim to bring together the minds of successful gaming veterans. With their resources on-hand, they intend to craft player-focused games with the help of behavioral data to drive decisions and polish features.
This spring, Bazooka Tango will release Vainglory All Stars, a 3V3 action brawler set in the Vainglory universe on Android and iOS devices. In the game, the heroes you already know and love will have an auto-attack and an ability to deal damage to enemies. Due to the wild success of other mobile brawlers, it's possible that Bazooka Tango could set Vainglory All Stars up to be a leading mobile esport title. However, Bo Daly clarified that they aren't thinking that far ahead just yet since labeling a game as an esport at its early stages is a recipe for failure.
---
With a great team and tons of resources, we can expect Bazooka Tango to develop games that will take mobile gaming to the next level — just like Vainglory. To reminisce on some of the greatness of Vainglory, relieve the most exciting moments from the 2018 Worlds tournament through our post Vainglory Worlds 2018: Full Tournament & Matches Breakdown.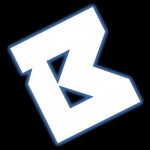 The Vainglory resource for news, strategy, humor and analysis.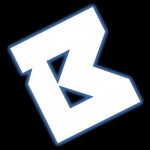 Latest posts by Team Broken Myth (see all)