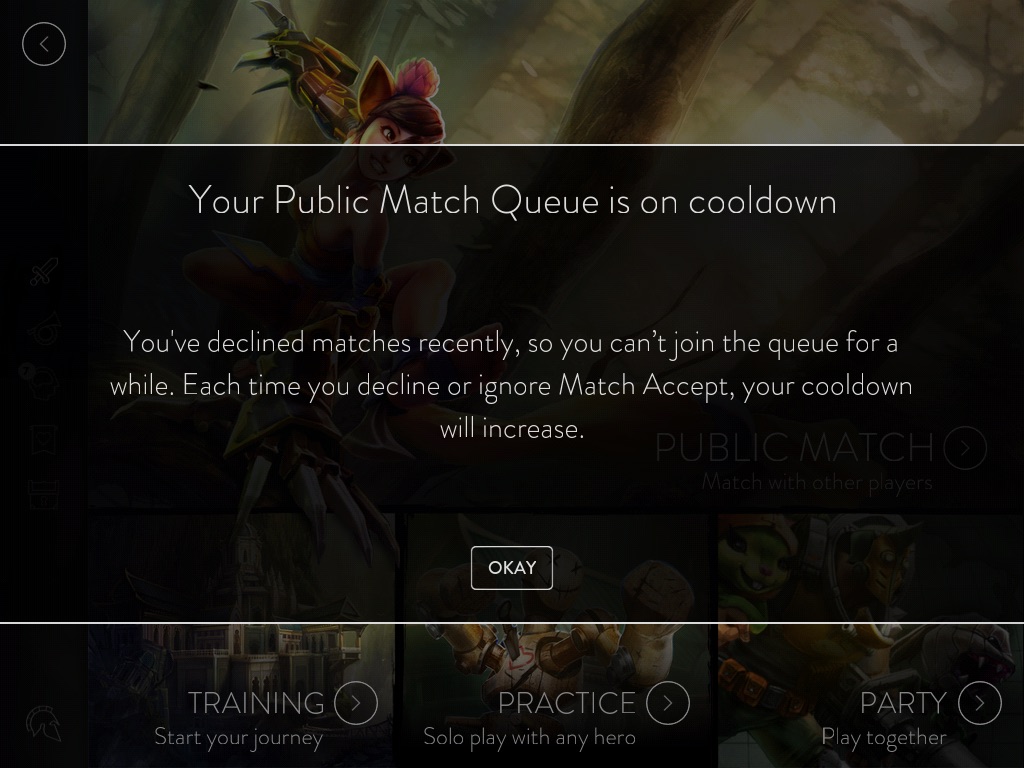 What is queue dodging?
Queue dodging is the act of not selecting a hero at the hero selection screen, or intentionally closing the app in the five seconds before the match starts. There are a variety of reasons that people do this:
1) To avoid having two laners
2) To avoid players who instalock heroes
3) You saw AdyEndrus on your team
Whatever the case, queue dodging happens, and in my experience happens frequently at higher Elo.
Is queue dodging bad?
In my opinion, queue dodging wastes everyone's time. You normally wait between one and three minutes for the queue to find appropriate teams, then you spend 90 seconds picking heroes. If someone doesn't lock in that means that the last five minutes was a complete waste for five other people. Then, you have to wait another one to three minutes for a new match to pop. I've had nights where I've had someone on the other team dodge four matches in a row. After almost 20 minutes we didn't get to play a single match. We gave up and called it a night. Queue dodging can also be toxic. I've heard stories from people who get dodged for playing a certain hero (eg: SAW). I've heard from someone who changed their IGN because they were getting dodged in solo queue from a poor performance on the developer's live stream. Seriously?
What is the penalty?
The current penalty for queue dodging is you can't join a match for 10 minutes (up from 5 minutes pre-1.4). This includes if you're in a party — your entire party won't be able to queue. The penalty is currently in line with other MOBAs, League of Legends has a five minute and 30 second cooldown for the first dodge. The second however, is 15 minutes, and subsequent dodges are an hour! I feel like the current penalty is okay, but multiple dodges should incur much longer cooldowns like League of Legends. It would also help if they fixed the queue bug where sometimes after 3 minutes the match doesn't pop and you get put on cooldown. People
How do the developers feel?
On the official Vainglory forums, the developer doer stated:
"BTW – the likelihood that we change the penalty so the time escalates, it also results in a match loss AND elo loss AND flags you with deserter status are all extremely high. That should give you an idea of how strongly we feel about this".
I don't agree with a match loss for not locking in a hero. Yes, I've been affected by dodging, and in some scenarios I have dodged myself. However, the match hasn't even begun yet, and it's not fair to credit someone with a loss. I think this would deter people from solo queueing, which is the primary mode a vast majority of people play.
From the 1.4 patch notes, SurpriseBirthday said:
"Our stance is clear on this: Dodging ruins the expediency of the public queue and is absolutely not okay. You don't get to control what other people pick in solo queue; if you want that privilege, form a party."
What are some suggestions to fix the problem?
I feel like queue dodging has a lot to do with a flaw in the training and hero selection process. The added LANE/JUNGLE/ROAM was a nice addition, but some players don't even know it exists. The training itself does not prepare you for concepts like Ironguard jungling and team composition. There's no communication in the hero selection process which leads to less than favorable teams. I also think the lack of ranked / casual modes is another factor leading to queue dodging. Elo / Skill tier is currently the only "achievement" in the game — so people are very protective of that and do NOT want to lose at any cost. These highly competitive people will dodge any composition that is not the current meta or if they don't get to play a certain hero.
If the training can be revamped to better align with the current compositions and gameplay, if they could add casual and ranked modes, and if there were more achievements in the game, I think these would all lessen queue dodging. I'm all for these possible changes! What do you think? Write in the comments!
[poll id=2]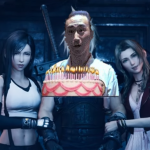 I'm a day one Dissidia Final Fantasy Opera Omnia player. You can find me on reddit /r/DissidiaFFOO and Discord! I used to play Vainglory.