This week in Vainglory News, we have Vainglory Update 3.2 with Malene, a new 'Battle Pass' system, a roster change for team Slimy Salamanders, and our recent favorite community content. Read on to see what you missed this past week in Vainglory News!
---
Vainglory Update 3.2
Update notes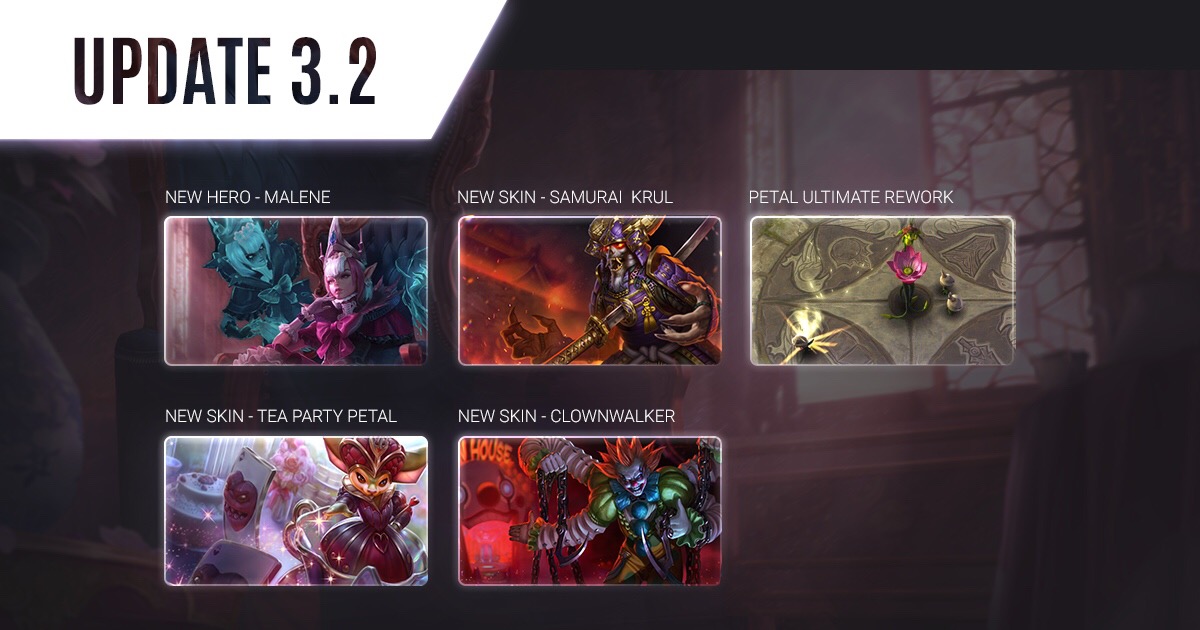 Among the update dropping last week, the official notes for Vainglory Update 3.2 released, highlighting the new hero Malene, three skins ('Tea Party' Petal, 'Samurai' Krul, and 'Clownwalker'), and a rework to Petal's ultimate ability.
Hero and Item Balance Changes
Vainglory Update 3.2 featured numerous balance changes spanning from the dragons and heroes to lane minions and gold bounties. Be sure to give them a read for an edge in-game!
---
Vainglory Battle Passes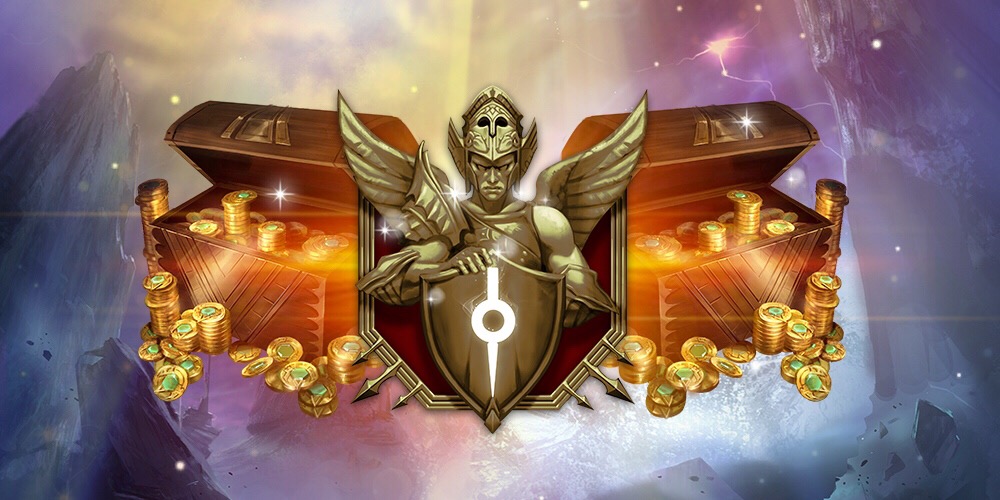 If you ever thought that the Sunlight level rewards were inadequate, then consider purchasing the Vainglory Battle Pass. With a Battle Pass worth 1250 ICE, you can unlock rewards over the season as your Sunlight level increases (equivalent of 14,000 ICE). If you've already reached a high Sunlight level, don't worry — you'll instantly unlock all the rewards for the Sunlight levels you've already reached.
Sunlight Level
Battle Pass Reward
Immediately
Unlocked!
1 Rare Key + 7 Day All-Access Pass (Includes 50% boost to Sunlight earned!)
5
1 Blueprint Chest + 3 Day Glory Boost + 125 ICE
10
125 ICE + 1 Random Legendary Talent Coin
15
1 Blueprint Chest  + 125 ICE
20
1 Random Epic Blueprint + 1000 Glory + 125 ICE
25
125 ICE + 1 Blueprint Chest + 3 Day Glory Boost
30
Unowned Hero + 125 ICE + Rare Key + 7 Day All-Access Pass
35
1 Random Legendary Blueprint + 125 ICE + Blueprint Chest
40
300 ICE + 500 Essence + 2 Legendary Talent Coins
45
2 Blueprint Chests + 4000 Glory + 125 ICE
50
1 Epic Key + Unowned Legendary Skin + 125 ICE
---
Slimy Salamanders Roster Update
For the current competitive season, Slimy Salamanders announced a roster update. PEC0 (Yugi) will be leaving the team, with XenoTek taking his place in the top lane. It'll be exciting to see how this impacts their team dynamic since both are very skilled players. As it now stands, Slimy Salamanders consists of: IraqiZorro, MICSHE, XenoTek, Status, and R3cKeD.
---
community content
This week in community content, we have a helpful app and stunning artwork. To have your own work featured next week on Broken Myth, submit your content or suggestions to us via email.
Glory Guide App
Sereivoan Yong has released 'Glory Guide — VG Stats and Guides' on the iOS App Store. The app is a great way to learn about heroes' abilities, build paths, talents, and more.
Hero Silhouettes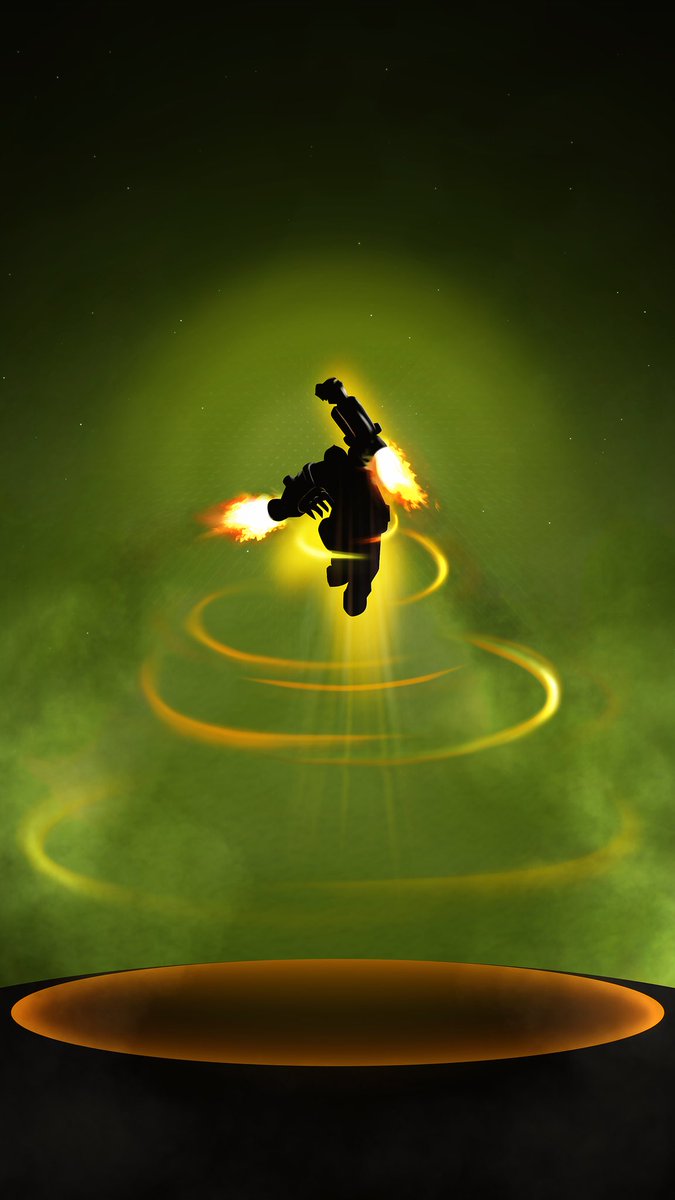 Matan Buzaglo recently created more hero silhouettes for some of Vainglory's recent heroes and skins.
Princess Malene Animation
Ruzzle on Twitter put together a moving Princess Malene animation from her previously static splash art.
---
Thank you for reading this week's Vainglory News Roundup on Broken Myth. Be sure to come back next week for more news and updates!
Student, Writer
at
Brokenmyth
Guild - Infamous