In the past week, we have received a new contest for artists and an abundance of Update 2.2 previews—including a new hero and 4 spectacular skins.
Broken Myth's usual Weekly News Roundup writer is out until the end of February. So, you're stuck with me until then. 🙂
Vainglory Costume Contest
Put your drawing faces on! Between February 20th–26th, players are encouraged to post their artwork of a Vainglory hero in costume to social media. Valid entries will automatically receive a chance to win 4 Epic Mystery Chest Keys! For more detail and how to enter, check out the Vainglory Carnival Costume Contest.
Update 2.2 Previews
With the Winter Season coming to a close and Update 2.2 rapidly approaching, we're beginning to see what the launch of the Spring Season will look—and smell—like.
New Hero 'Grumpjaw' Abilities Reveal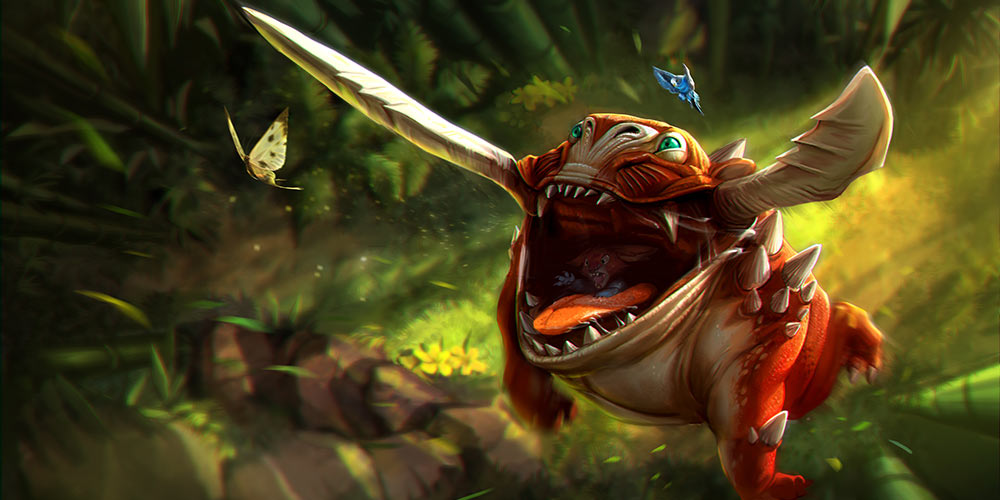 Hide 'ya cake and hide 'ya life … This hungry beast makes his debut onto The Halcyon Cafe ravenous and ready for action! Grumpjaw's abilities and in-game footage can be viewed here. Just don't end up like that poor, juicy minion in the depths of his jaw.
'School Days' Skin Series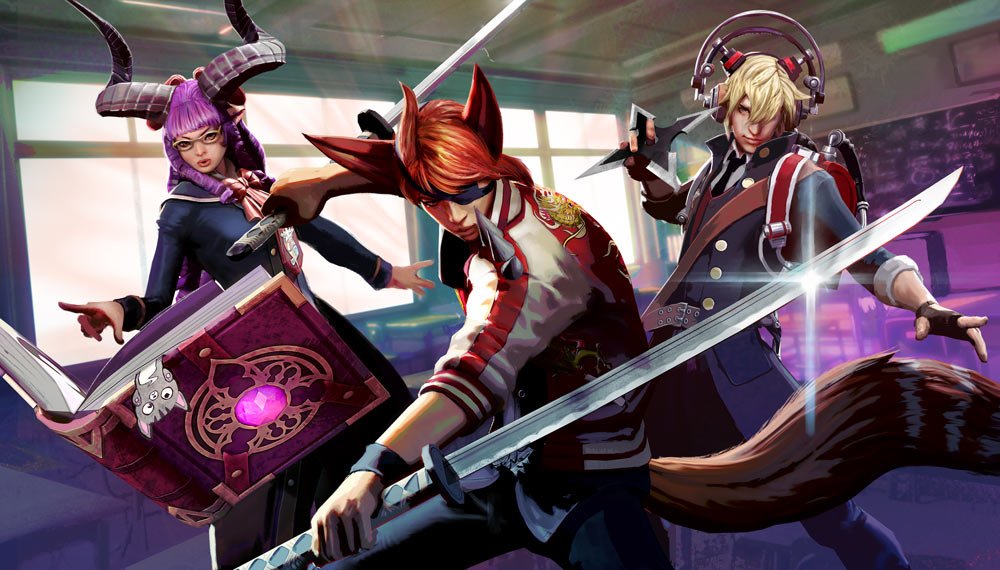 Class has resumed on the Fold, and these three teens must be superior to their peers. The 'School Days' trio—Lyra, Vox and Taka—confidentially walk down the hallway with fashion, music and moral on their mind. You can check out their individual splash arts, 3D models, in-game screenshots and alternate fate lores on the honor role.
'Gladiator' Catherine Epic Skin
Continuing the 'Gladiator' skin series soars Catherine into the Gythian arena! You can check out her 3D model, model changes and alternate fate lore here. Tell us in the comments below which 'Gladiator' skin is your favorite: Catherine, Lance or Ardan?
---
Thanks for reading this week's News Roundup, and be sure to tune in next week for more!
Site Lead & Social Media, Broken Myth. Writer, Gankstars. Broadcast moderator, Vainglory.