After an extended off-season in preparation of the inaugural Vainglory 5V5 season, the esports scene makes its return this coming weekend. The list of competing organizations and players has seen a much needed refresh since. Teams will battle it out on Sovereign's Rise in the first official tournament in 2018, with new strategies and highlight reels imminent. We have you covered with a full breakdown of the rosters, future esports vision, and when to catch the action.
---
Meet the Teams (North America)
The eight teams that make up the NA VPL competition include many familiar faces and organizations as well as a few new inhabitants. It's important to note that some organizations like Team SoloMid and Tribe Gaming competed in Vainglory8 during 2017, but have adopted new or modified rosters for 5V5. As such, expect to see different results than what may be associated with their old rosters. For the full tournament structure, check out the official detailed post.
Team SoloMid
Chuck

Hami

daniel

ShadedTalent

CozZ

Sub: TiV0
TSM's roster has been competing under the name Child's Play in recent unofficial tournaments. They are widely regarded as the top team in NA for the time being, and hold a strong balance between experienced and young talent. At the start, other VPL teams will be gunning for TSM.
Tribe Gaming
DNZio

MaxGreen

gabevizzle

Oldskool

iLoveJoseph

Sub: ttigers

Sub: Xelciar
Tribe Gaming is the resident superteam. They quickly picked up part of Cloud9's departed roster, bringing together the top two NA teams from the 2017 World Championship. However, in light of the immense talent, they have not quite lived up to the hype in both VISPro and the ongoing NACL tournament. This has prompted a recent change, swapping gabevizzle and MaxGreen's roles to captain and top lane, respectively. Tribe's analysts report that this alongside restructured shotcalling will rejuvenate their tournament outcome.
Vision Gaming
Invulnerable

PvPWarrior

NeonFire

LightningT

Pool
Vision Gaming qualified for Vainglory8 through the Challenger Battles at the very end of the Autumn Season. Since then, two players from their original roster have departed for spots with TSM. In traditional Vision Gaming style, they are running a roster with no subs. The rest of the roster is comprised of recognizable names from previous VIS splits where they dominated.
Hammers
GirlsOnBoys

YOOOONNGGJJAEEEE

starboi

StandinSolo

Eliminate

Sub: papaJ0N

Sub: Chicken
With the exception of Chicken (and Eliminate as a sub), Hammers is entering VPL with a fully revamped roster. They have added a slew of talent from the upper levels of VIS and acquired starboi, who will bring much needed experience.
Nova
Truth

LoneDelphi

FPG

StartingAllOver

Eeko

Sub: Bradley
Nova's roster has remained relatively intact from 3V3. Although FPG is listed as a starter, Bradley has been seeing more action than him in the current season of NACL. This is another roster than boasts well-rounded talent as well as experience in previous Vainglory8 tournaments. The preseason will be very telling of Nova's roster — with the departure of starboi, the team will need to find a new leader to guide them moving forward.
Rogue
eVoL

Sibs

PONtheoriginal

louisvuittondon

JFMAMJJASOND
Toward the end of the Autumn Season, Rogue kicked it into high gear and made their mark. Despite just missing out on Worlds qualification, they proved their place in competitive Vainglory. eVoL, Sibs, and PONtheoriginal competed under Rogue's name last year, leaving the team with a feel for the scene going into 2018.
Slimy Salamanders
IraqiZorro

PEC0

MICSHE

R3cKeD

Status
Arguably the most interesting and unexpected VPL roster, Slimy Salamanders is packed with players who have competed on and off since the early ages of Vainglory. Of particular note is IraqiZorro, who after leaving Gankstars joined the analyst desk for a season. As a whole, the roster has the most competitive experience between them. The only question will be if they can transfer their skills from 3V3 to 5V5.
Tilt Rehab
Jazville

Maokaii

AllyPeterson

Arkaik

Esmei

Sub: Cenoo

Sub: Pajama
After Misfits announced their departure from Vainglory esports, Tilt Rehab was formed to keep the roster together. Before this, they earned success by being able to stand up to the likes of TSM in VISPro. Thus, this team could easily be the dark horse of NA VPL. Keep an eye on them during the preseason.

---
Future of Vainglory Esports
Vainglory esports is currently at a salient crossroad. The transition from 3V3 competition to 5V5 provides a challenge to all of the teams involved. Not only will professional organizations be forced to take a few extra pennies out of their wallets, but players also have increased pressure to the best of their ability. Fortunately for them, the preseason serves as a opportunity for teams to build synergy and develop new strategies, as the outcome has no impact on Season 1, starting June 2nd.
"We continued to expand [Vainglory esports] with existing partners such as Amazon and Google. We formed new partnerships with companies like Razer and Coca-Coca. We saw huge audience growth to 100K simultaneous viewers for our World Championship," said FooJee, SEMC's esports director, in a recent visionary statement.
Recently, discussion focusing on the larger picture for the entire esports market has opened up in publications. If you're looking into when esports will be entered as an Olympic event, analysts set out a predicted 6.5 years for that opportunity to arise. Although mobile esports is currently in a different ball park, such research provides adequate comparisons for SEMC to further mitigate misconceptions surrounding the mobile experience.
Part of the new approach to Vainglory esports in 2018 is rebuilding the scene from ground zero. Doing so will prove 5V5's worth to future investors and top organizations, like Cloud9 and FNATIC, who were wary of its initial launch after dominating in 3V3. Under the guidance of FooJee, Vainglory esports will grow and attempt a spot among primary competitive esports leagues through the coming years.
---
Let us know what team you're rooting for in the comments below! The action will be streamed on both Twitch and YouTube, with matches starting at 9AM PDT (EU) and 12PM PDT (NA). If you can't watch it live, Broken Myth has you covered with weekly recaps detailing the latest in competitive standings and meta.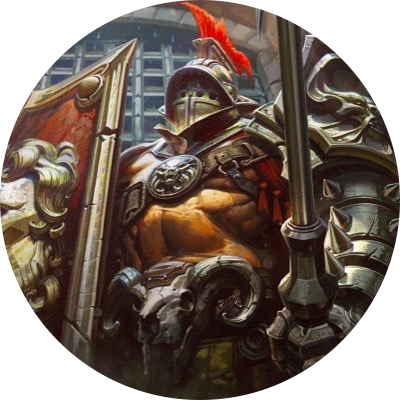 Part-time Student Writer
Purdue University
POA Gold
Twitter- @BTK1334
Co-Founder OP eSports- @OPeSportsVG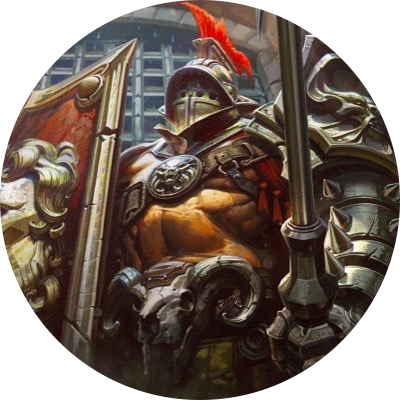 Latest posts by btkline1334 (see all)