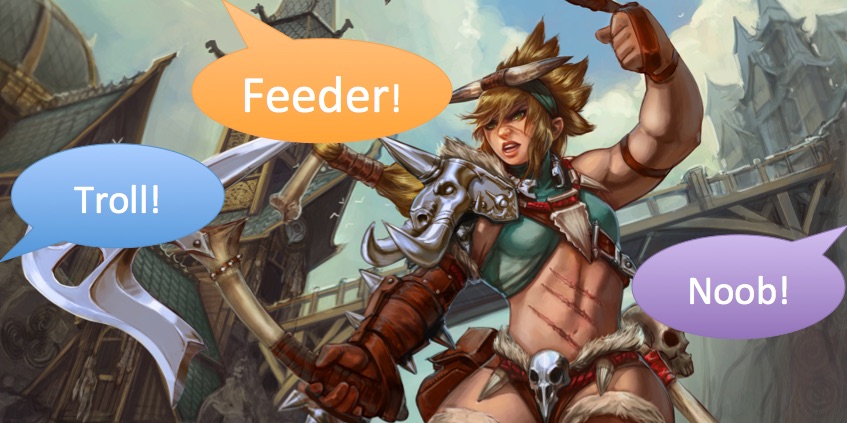 The Ladies of the Fold are enjoying the amenities of the luxurious women's locker room after a long weekend of triple glory rewards. Beyond the lacquered walk-in lockers made from Gunnr the Great Oak, custom goat leather lounge chairs and kitten fur-lined sinks, the heroes are gathered in the Jade Serenity Wing. Celeste is having a soak in the waterfall hot tub. Joule is getting a pedicure and Catherine a massage, courtesy of professional spa minions. Koshka is grazing the quarter-mile buffet table with giddy gusto.
Catherine: I heard Krul and Ardan are really at the Breaking Point.
Joule (reading a pamphlet entitled "Super Evil Mega Conspiracies: Skaarf 1.4 Was an Inside Job!"): Hah! I get it.
Catherine: What?
Joule: You know..(looks around for confirmation, no one responds)..um, nothing.
Catherine: He may be difficult to work with, but I wouldn't mind peeling that Viking armor back.
Celeste: Cath!
Catherine: He never rests, blondie. (one minion wheelbarrows another down her back, getting those tight deltoids) Speaking of, sorry I didn't have your back on that gank, Koshka.
Koshka turns around with a mouth full of deviled eggs and gives a thumbs up.
Catherine: Was that sarcastic?